Immunology Centre Hannover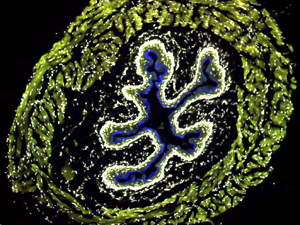 Welcome to Immunology Centre Hannover at MHH! Here, we present an overview on the broad spectrum of practical and academic activities in the field of clinical, translational und experimental Immunology at Hannover Medical School. These pages are designed to increase interactivity of the numerous immunological projects in Hannover and, at the same time, to inform interested public as well as experts about our research. For patients looking for answers to immunological questions, we provide contact details of the appropriate clinical experts.
For diagnosis and therapy of diseases of the immune system, you will find a broad range of experts at MHH. Patients at all ages can be treated here in outpatient clinics or specific wards of our clinical departments. Patients with rheumatic diseases will find experts in the Department for Clinical Immunology and Rheumatology. This department, together with the Department for Pediatric Pneumology and Neonatology and the Department for Pediatric Hematology and Oncology forms the Jeffrey-Modell Diagnostic Center for Primary Immunodeficiency Syndromes for patients with immunodeficiencies. Consultations for children and adolescents with immune deficiencies are found here. If you have an organ-specific autoimmune disease, you may contact specific outpatient clinics of our clinical departments, such as e.g. the Department for Gastroenterology, Hepatology and Endocrinology. Patients with allergic disease of the lungs or the skin may contact the specific clinical departments for children and adults (e.g. the Clinic for Dermatology, Allergology and Venerology). Finally, MHH is one of the leading centers for transplantation (bone marrow, liver, kidney, heart, lungs etc.) with numerous experts across the departments of the Centre for Internal Medicine and Centre for Surgery.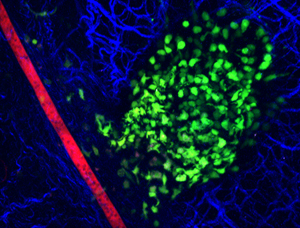 Many fundamental principles in immunology have been revealed since 1796, when Edward Jenner described the first protective vaccination against smallpox. We have learned about the interplay of diverse immune cells and effector molecules that collectively defend the body against microbial infection. At the Immunology Centre Hannover, all basic research teams share the goal to further understand how the immune system can achieve immune protection and at the same time prevent autoimmune reactions directed against self. To this end, researchers at the Institute of Immunology and Institute of Immunomorphology cooperate with the Fraunhofer Institute for Toxicology and Experimental Medicine, the TWINCORE Centre for Experimental and Clinical Infection Research, and the Helmholtz-Centre for Infection Research to apply advanced imaging techniques to monitor the spatio-temporal principles of immune responses against viral infection, to develop mathematical models to quantify immune reactions, to investigate the influence of the intestinal microbiota on the immune system, to analyze the development and function of underexplored immune cells, such as gamma-delta T cells, and to perform high-throughput sequence analyses of complex antigen receptor repertoires.
Cellular and molecular immunotherapy is a promising and rapidly growing therapeutic field aiming to cure various types of cancers, blood disorders, severe infections or degenerative tissue and to improve tolerance to transplanted organs as well as to combat adverse effects after stem cell transplantation. The Integrated Research and Treatment Center Transplantation of Hannover Medical School provides a comprehensive and international well known platform to transfer knowledge from development to manufacturing of advanced therapy medicinal products, therapeutic RNA, and antibodies for their final use in clinical trials. Such personalized therapy opens new fields of translational medicine in order to effectively improve survival of our patients.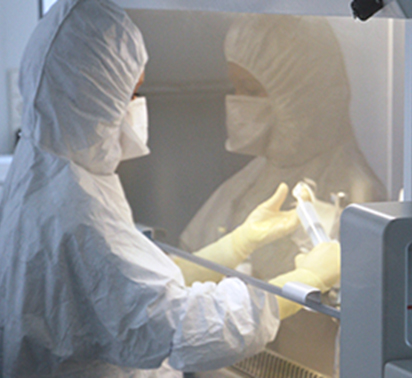 Based on the findings from basic immunology, innovative strategies were developed during the last few years in order to determine the so called "individual immune status", using various immunological methods. Our major goal is to utilize this immune status for evaluation of the actual health condition, immunologically influenced diseases or response to therapy with a long term perspective of an improved therapy success. The different groups of the Immunology Centre Hannover comprise a broad spectrum of immunological methods, reaching from classical flow cytometry of surface receptors, intracellular cytokine and phospho-flow staining via proteomics, antibody and multiplex technologies to mRNA, micro-RNA and next generation sequencing technologies. With these sophisticated immunological analyses, we expect to improve the knowledge in applied immunology with an outreach towards future therapeutic approaches for patients of Hannover Medical School.