Library for patients and members of the MHH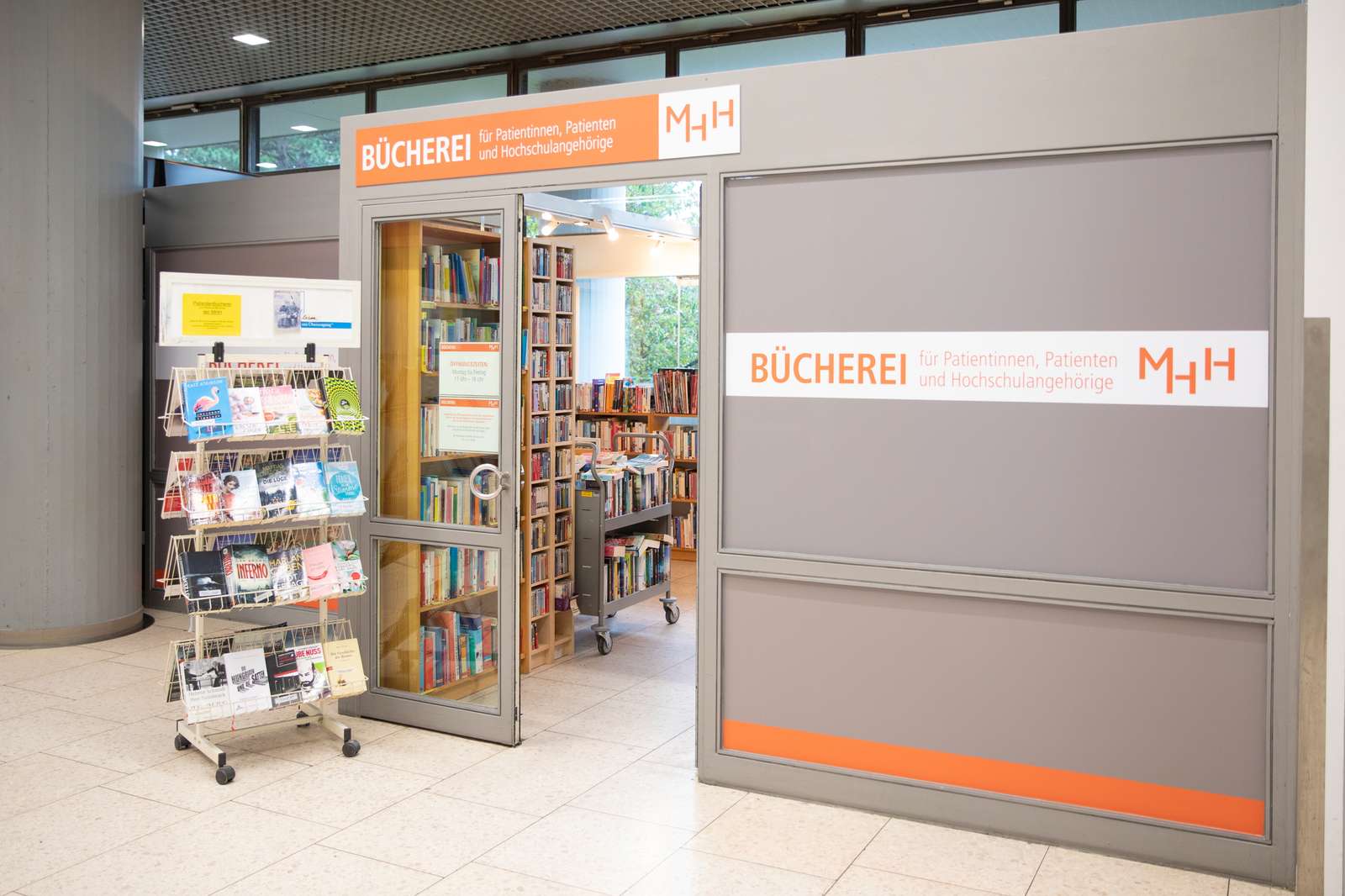 The library offers a service which provides patients with literature during their stay in hospital. Also employees of the MHH can use this offer to borrow media. Once weekly a mobile library visits some of the wards - this is a special service offered by "Ehrenamtliche Krankenhaushilfe (EKH)". A special service can be arranged per phone if desired.
Location: main building in the shopping arcade at point B
Opening times: Monday - Friday 11.00 a.m. - 4.00 p.m.