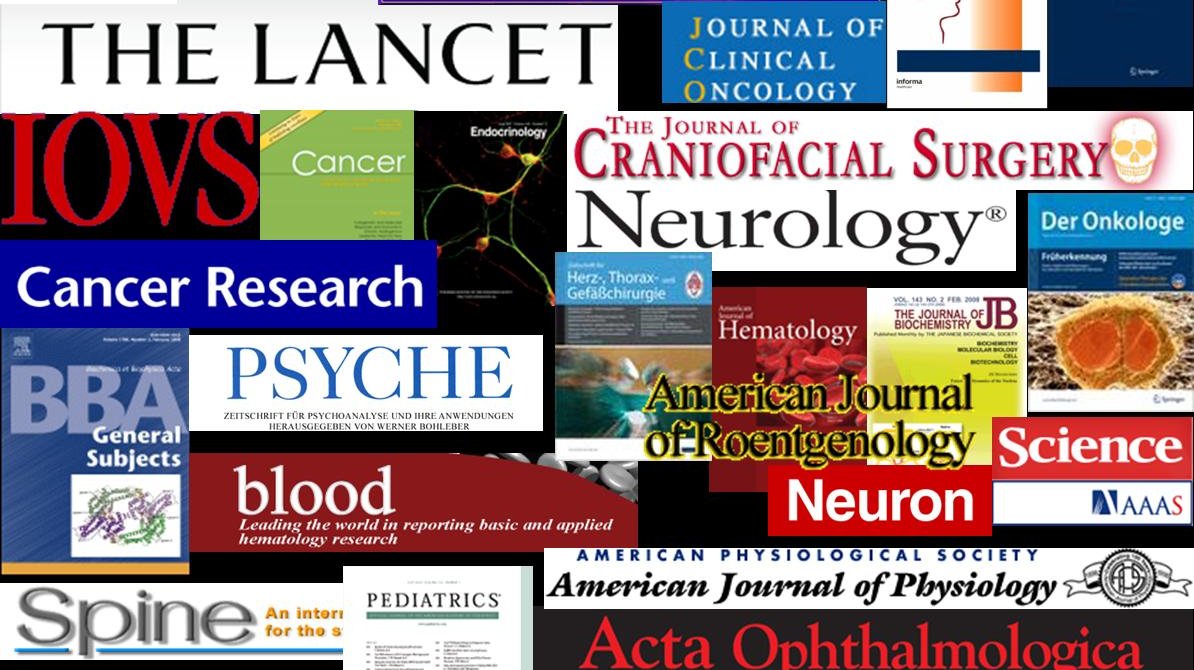 Registration of new publications
In 2008 the library compiled a record of all publications submitted by MHH members.The format of the MHH bibliography is comprised of the data together with the evaluation of achievment-oriented granting of funds (LOM), asessed by the executive committee.
Registration of new publications are recorded by means of automatic data transfers from the various databases using the MHH link-system, or manually with the acquisition form "Registration of new publications".
The successive publication of the university bibliography is set up by the RefWorks Shared Area of the MHH library. A periodic cumulation in pdf form can be called up there. Furthermore, the data can be found in a research report that is published each year.
Database versions: 2022, 2021, 2020, 2019, 2018, 2017, 2016, 2015, 2014, 2013, 2012, 2011, 2010, 2009, 2008
Annual bibliography in pdf: 2019, 2018, 2017, 2016, 2015, 2014, 2013, 2012, 2011, 2010, 2009, 2008
PuDalys - Publications Database and Analysis Tool
Library publications by MHH authors are presented in a completely new form with PuDalys. PuDalys facilitates the search for all listed publications from the individual departments and back runs of issues. The University bibliography serves as the data Basis that in the past was only available using RefWorks Shared Area. The extensive search includes the listings of the diverse criteria.
PuDalys also offers an analysis function for assessment of specific publications, journal titles, Open Access, internal cooperation and catchwords.
PuDalys appears initially as Beta-Version. Please direct your comments to the library: Information.bibliothek(at)mh-Hannover.de
Tutorials
Registration of new publications: Instruction
Upload of the Peer-Review-evidence: Instruction
Registration of new publications: Video
Search for publications in the University Bibliography: YouTube / Video
Search and find in PuDalys: Video
Contact: Tel.: 49(0)511 532-3326 email: Information