Valentin Burkart
Doctoral student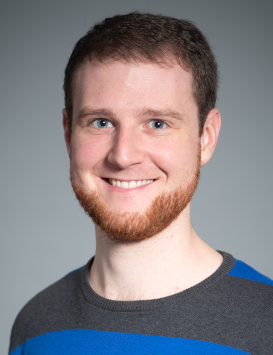 Contact
Tel: +49 511 532 -3803 (office), -3654 (lab)
Fax: +49 511 532 -4296
address: 30625 Hannover, Carl-Neuberg-Str.1, Germany
Building J03, level 03, room 1090
Career
Doctorate Student since December 2017 at the Institute for Molecular- and Cell Physiology at Hannover Medical School (MHH)
2011 – 2017 Bachelor and Master of Science in Biology at the Technical University of Braunschweig
Current Research Focus
Analysis of unequal allelic expression of mutant to wildtype allele of the cardiac troponin I gene in single cardiomyocytes from heterozygous HCM patients.
Comparison to heart healthy control samples to elucidate, whether unequal allelic expression is HCM induced or a common mechanism in human myocardium.
Investigation of active transcription of cardiac troponin I, to resolve possible expression patterns.
Expertise
Laser-Microdissection, single cell-Reverse Transcription-PCR, Real-Time PCR, Cryosections, Fluorescent in-situ Hybridization.
Teaching of practical course for medical- und dentistry students (Muscle 1, smooth muscle)
Publications and Abstructs
2019
Hypertrophic Cardiomyopathy: unequal allelic expression and contractile imbalance from cell-to-cell for myosin-binding protein C and cardiac troponin I mutations; V. Burkart, J. Beck, D. Aldag-Niebling, A. Radocaj, B. Piep, C. dos Remedios, D. Hilfiker-Kleiner, V. D. V. Jolanda, J. Montag, T. Kraft; Acta Physiologica; 2019
Allelic Imbalance of TNNI3 through burst-like transcription may lead to contractile imbalance in Hypertrophic Cardiomyopathy patients; V. Burkart, J.Beck, K. Kowalski, J. van der Velden, C. G. dos Remedios, J. Montag, T. Kraft; Journal of muscle research and cell motility; 2019
Contractile imbalance as trigger for HCM pathogenesis: evidence from mutations in different sarcomeric proteins; Montag J, Burkart V, Beck J, Aldag-Niebling D, Piep B, Keyser B, des Remedios C, Hilfiker-Kleiner D, van der Velden J, Kraft T.; Eur Heart J:40 (Supp); 2019
2020
Unequal allelic expression of cardiac troponin I with heterozygous mutation inducing contractile imbalance from cell-to-cell may lead to Hypertrophic Cardiomyopathy; V. Burkart, J.Beck, K. Kowalski, J. van der Velden, C. G. dos Remedios, J. Montag, T. Kraft; Biophysical Journal 118(3):424a; 2020