No jump labels available
Due to technical issues, jump labels are temporarily not working. Please scroll down for more information!
Ombuds Office
Responsibilities and Services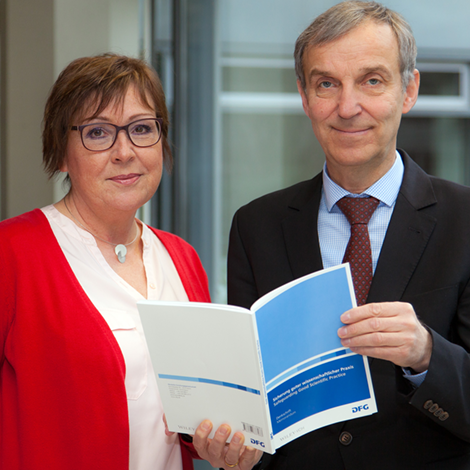 Initial investigation of potential scientific misconduct
Consulting and mediation in scientific conflicts (Ombudsperson)
Conflict consulting for doctorate students and PostDocs (Scientific Manager)
General advice on all issues of good scientific practice (e. g. use of lab books etc.)
Presentations and workshops on good scientific practice for different target groups
Upon request: Refresher courses or workshops on specific GSP issues for individual working groups, institutes, or clinics (e. g. "How to avoid plagiarism" oder "Data management and GSP" etc.)
Random testing of MHH doctorate theses and habilitations focused on GSP and recognition of GSP certificates
Organisation of meetings of the ombudspersons of Lower Saxony in collaboration with the office for ombudsman matters and good scientific practice of the Georg-August-University, Göttingen
Contact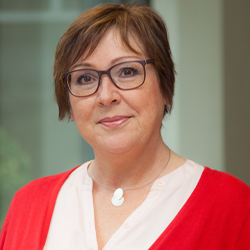 Ombudsperson
Purview
The MHH ombudsperson mediates scientific conflicts and investigates cases of suspected scientific misconduct. Suspected misconduct may be reported either to the local MHH ombudsperson or, e. g. in case of a potential bias, to the deputy ombudsperson or the German research ombudsman. Accordingly, a decision of the MHH ombudsperson can be neither revised nor overruled by the German ombudsperson or vice versa.
The scientific manager at the Ombuds Office offers conflict consulting for PhD students and PostDocs upon request.
The suspicion of scientific misconduct can be conveyed orally or in writing. The ombudsperson will treat all notifications confidentially and, if indicated, initiate a pre-investigation. At the end of the pre-investigation, the ombudsperson reports his results to the MHH president, who, in turn, may instruct the Commission for good scientific practice to commence an official investigation. The ombudsperson will inform the accused and the claimant of the pre-investigation's outcome in a timely manner.
The ombudsperson and the deputy ombudsperson are nominated by the MHH senate for a term of 3 years.
In June 2017, Prof. Werfel became the speaker of the ombudspersons of Lower Saxony, who meet on a regular basis to discuss GSP issues and to exchange their experiences on how to deal with scientific conflicts and scientific misconduct. The next meeting will be held at the Georg-August-Universität Göttingen in February 2020.
GSP Courses and Presentations
Face-to-face Lectures and Workshops
+++The lecture series on March 31, and April 1 and 2, 2020, was canceled+++
An alternative time for these lectures will be announced here in due time.