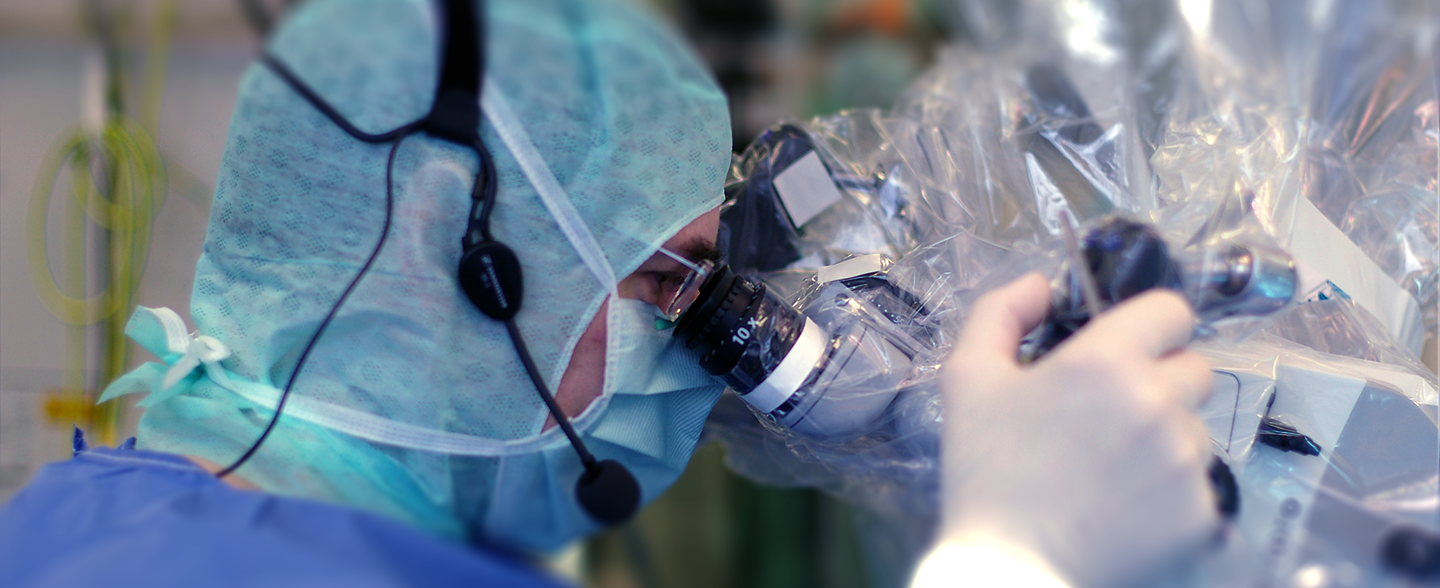 The ENT-department with DHZ stands for...
... great experience in the treatment of complex cases
... preservation of residual hearing
Further information about...
Submit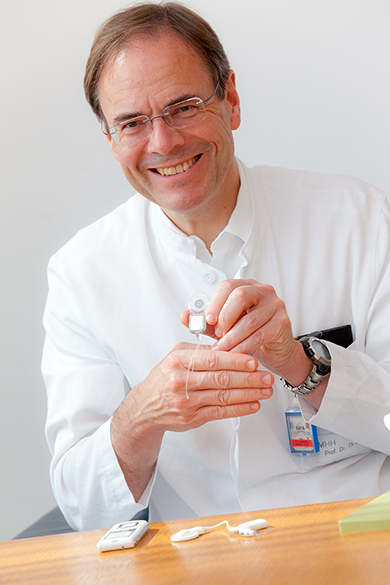 Dear visitor,
Welcome to the Internet presence of the Department of Otorhinolaryngology at Hannover Medical School (MHH). I'd like to give you an idea of how our Department is organised and what we offer. And we also want to show you what you can expect from us, whether you're a patient, a physician, a scientist or a student.
The Department of Otorhinolaryngology at MHH is internationally renowned for having the world's largest cochlear implant programme, aimed at both hearing-impaired and deaf patients. One of our priority areas, therefore, is provision of hearing systems – from the development of the devices themselves to lifelong support for our patients. Together, the German Hearing Center Hannover and the scientific laboratories form the joint platform for these activities.
Other priorities include the early detection of hearing loss in children, the diagnosis and treatment of inner-ear conditions including tinnitus, the full range of middle-ear surgical procedures and provision of partially implantable hearing systems, skull base surgery including treatment of acoustic neurinoma, tumour surgery using modern laser surgical and endoscopic techniques, as well as the treatment of chronic inflammation of the nose and sinuses, covering allergology, environmental medicine and plastic/reconstructive techniques.
If you have any questions, I and my team will be happy to provide you with further information.
Professor Thomas Lenarz
Chairman of the Department