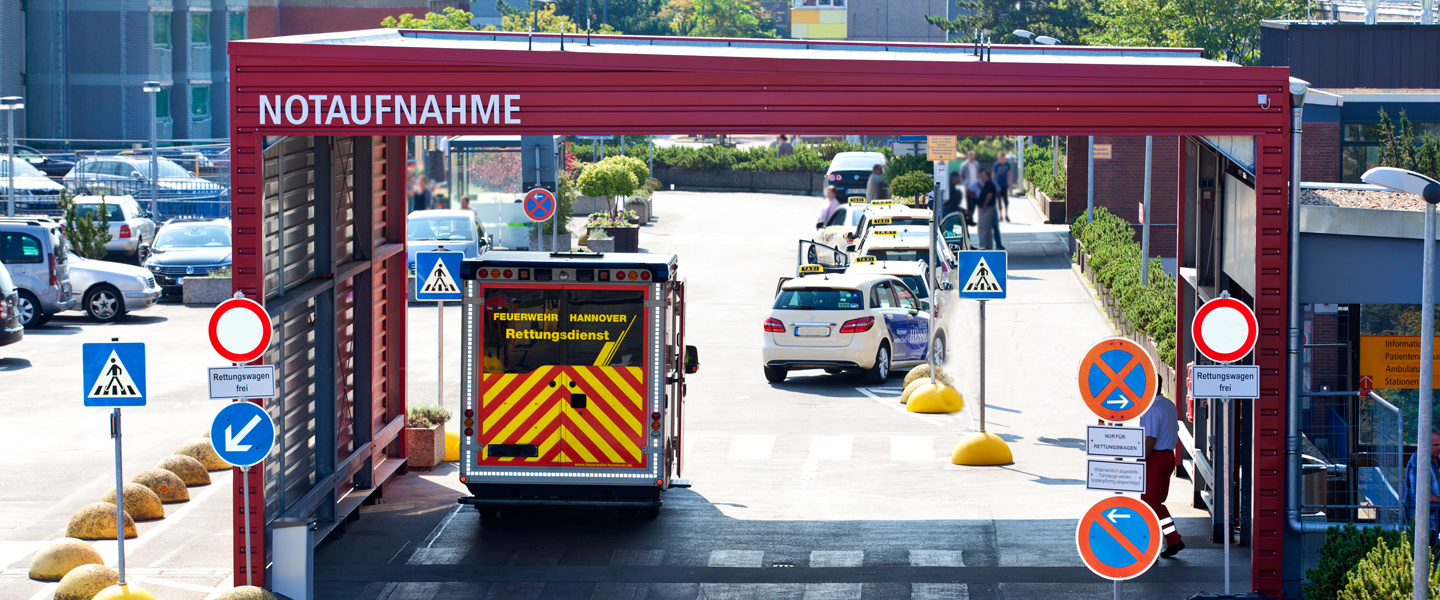 Patients
Prior to your arrival at the hospital, please make the necessary appointment(s) with the relevant specialist department (as stated on your referral…
Further information is available here
General information
Information on location, what's where, getting to MHH and clinical structure.
More
Dear visitors,
all hospitals in the Hanover region no longer allow visits to their homes. This applies to the Hannover Medical School (MHH) and all locations of the KRH Region Hannover Clinic (KRH), the houses of Diakovere, the Vinzenzkrankenhaus, the Clementinenhaus and the Paracelsus clinics, due to the increasing number of Covid-19 diseases in the Hanover region. The ban on visits serves to protect patients and the employees of the clinics. Exception: One visitor per patient per day is allowed in the children's clinic and in the palliative care area. We thank you for your understanding!
MHH cancels postponable treatments
The Hannover Medical School (MHH) is preparing to increasingly treat COVID-19 patients. Therefore, postponable (elective) treatments in both inpatient and outpatient settings are canceled. All interventions that cannot be moved are not affected. The treatment of emergency patients is also retained without restriction. Patients who have an appointment at the MHH these days are asked to contact their treating clinic beforehand.