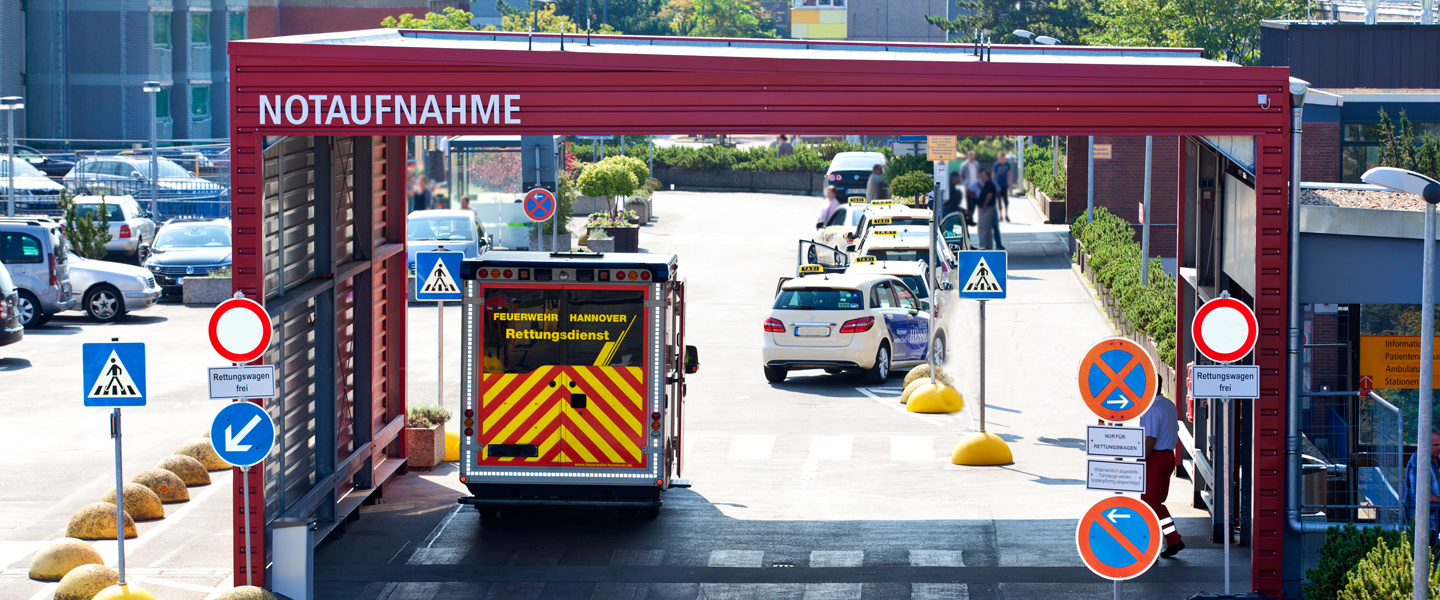 Emergencies
Please note that the criteria for admissions to our central A&E unit are acute illness or injury.
Further information is available here
Patients
Prior to your arrival at the hospital, please make the necessary appointment(s) with the relevant specialist department (as stated on your referral…
Further information is available here
General information
Information on location, what's where, getting to MHH and clinical structure.
More
A message to our patients
We'd like to welcome you on behalf of the entire team at Hannover Medical School.

To help you find your bearings on our premises, we have put together the following information to help you when you come here in person.