Private lecturer Dr. med. Christine Happle, PhD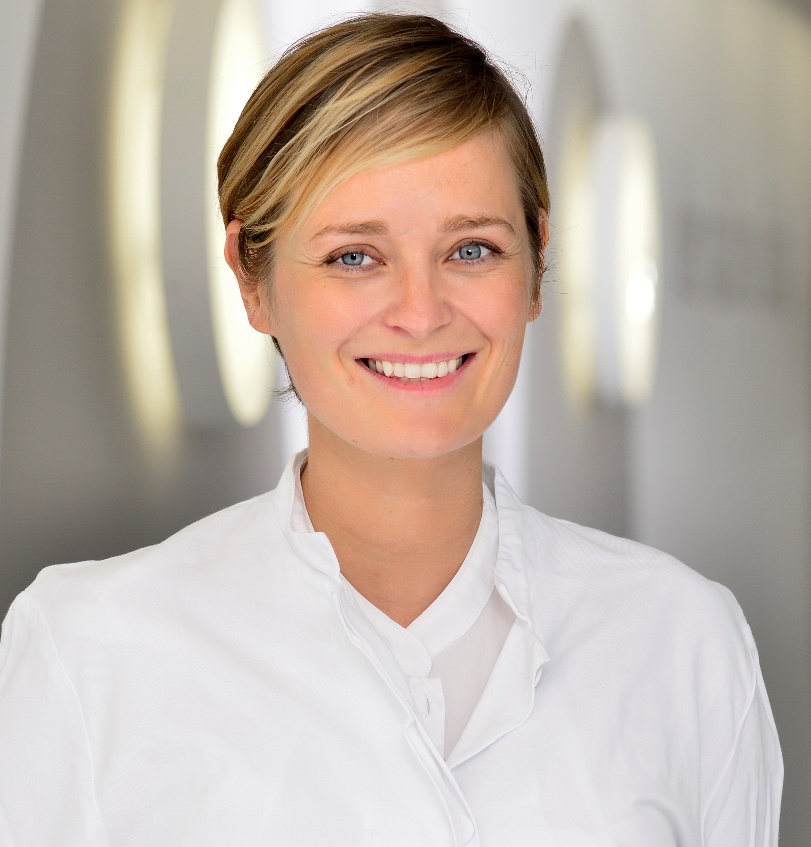 studierte Humanmedizin in Leipzig, München, Sydney, Mendoza und Amsterdam. Seit 2006 erfolgte ihre kinderärztliche Ausbildung erfolgte in der Abteilung für Pädiatrie der MHH. Frau Happles klinischer Schwerpunkt ist die pädiatrische Allergologie.
Ihr wissenschaftliches Interesse gilt der Immunologie der Lunge bei seltenen Lungenerkrankungen, Asthma und Infektion. Sie ist Principle Investigator im Deutschen Lungenzentrum (DZL) und koordiniert die Laboranalysen am Hannoveraner Standort der großen Asthma-Studie im DZL (ALLIANCE Studie).
Frau Happle ist Erst- und Koautorin einer Vielzahl wissenschaftlicher Publikationen, unter anderem in Science Translational Medicine, Nature Genetics und dem American Journal of Respiratory and Critical Care Medicine. Nach ihrer medizinischen Doktorarbeit im Bereich der Humangenetik erlangte sie 2014 ihren PhD in molekularer Medizin (Hannover Biomedical Research School, HBSRS). Sie ist Stipendiatin des "Junge Akademie-Programms" der MHH, erhielt Förderung durch das "HiLF"-Programm der MHH durch die HBSRS und im Vorstand der "Young Investigators" der Gesellschaft für Pädiatrische Pneumologie (GPP)".
studied human medicine in Leipzig, Munich, Sydney, Mendoza and Amsterdam. Since 2006, her pediatric training took place in the Department of Pediatrics at the MHH. Mrs. Happles clinical focus is pediatric allergology.
Her scientific interest is the immunology of the lung in rare lung diseases, asthma and infection. She is a Principle Investigator at the German Lung Center (DZL) and coordinates the laboratory analyses at the Hannover site of the large asthma study at the DZL (ALLIANCE study).
Ms. Happle is the first author and co-author of numerous scientific publications, including Science Translational Medicine, Nature Genetics and the American Journal of Respiratory and Critical Care Medicine. After her medical doctoral thesis in the field of human genetics, she received her PhD in molecular medicine in 2014 (Hannover Biomedical Research School, HBSRS). She is a scholarship holder of the "Young Academy Program" of the MHH, received funding through the "HiLF" program of the MHH by the HBSRS and is on the board of the "Young Investigators" of the Society for Pediatric Pneumology (GPP)".
Contact: