Depledge lab
Research summary
Research in my lab focuses on several broad themes including:
(1) Characterizing the roles of diverse base modifications (including m6A) on host and viral RNAs during productive infections
(2) Investigating the functions of herpesviral latency-associated transcripts and other non-coding RNAs (including miRNAs) during both lytic and latent infections
(3) Characterizing the transcriptional complexity of diverse viruses (herpesviruses, adenoviruses, coronaviruses) in distinct cell types, such as epithelial cells and neurons.
This is achieved through the integration of computational biology with a variety of high-throughput molecular techniques to study multiple aspects of virus-host interactions on a genome-wide scale. Specific targets of interest are subsequently followed up using classical molecular biology approaches.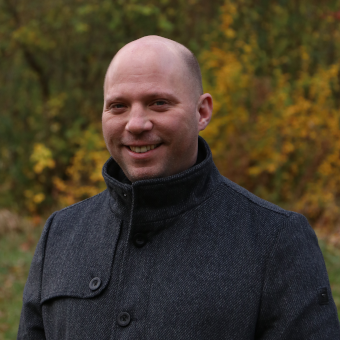 Team leader
Prof. Dr. Daniel P. Depledge
Medizinische Hochschule Hannover (Hannover Medical School)
Institute of Virology, OE5230
Carl-Neuberg-Str. 1
30625 Hannover
Phone +49 (0) 511 532 4310
Departmental Secretary +49 (0) 511 532 6736
Laboratory +49 (0) 511 532 4327 | FAX +49 (0) 511 532 8736
Email Depledge.Daniel [at] MH-Hannover.de
Dan obtained a BSc in Biological Sciences and an MSc in Bioinformatics at the University of Exeter. He completed his PhD on the comparative genomics of Leishmania in 2009 at the University of York. For his first postdoc, he switched fields to develop new approaches for the targeted capture and sequencing of viruses from clinical samples in the lab of Prof. Judy Breuer at University College London. He then obtained an Medical Research Foundation New Investigator Award that allowed him to pursue his long-standing interest in herpesvirus latency and that led to the discovery of the VZV latency transcript. In 2017, he joined the lab of Prof. Ian Mohr at NYU to work on viral latency and the role of RNA modifications in viral infections. In 2019 he became an Assistant Professor at NYU before joining the Institute of Virology at the Hannover Medical School (MHH) in 2021 as a DZIF Associate Professor.
Alumni of the Group
-
Selected articles, reviews, and book chapters: