Ayesha Sarfraz
PhD Student M.Sc.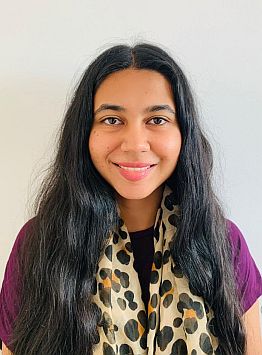 Contact:
Tel: +49 511 532-2737 (office) -3654 (lab)
Fax: +49 511 532-4296
address: Carl-Neuberg-Straße 1, MHH Campus,
Building J03, level 03, room 1350
Career Summary:
Ayesha completed her Bachelors studies (B.Sc.) in Microbiology from Government College University (GCU), Lahore, Pakistan. Later, she embarked on Masters studies (M.Sc) in Biology from Lahore University of Management Sciences (LUMS), Pakistan.
Main Research Focus:
In August 2022, Ayesha joined the research group of Dr. Mamta Amrute-Nayak at the Institute for Molecular and Cell physiology to pursue her doctoral studies. Her project involves the investigation of molecular mechanisms underlying cardiac dysfunction in Hypertrophic Cardiomyopathy.