Bürgerstiftung Hannover supports nursing staff and independent cultural institutions.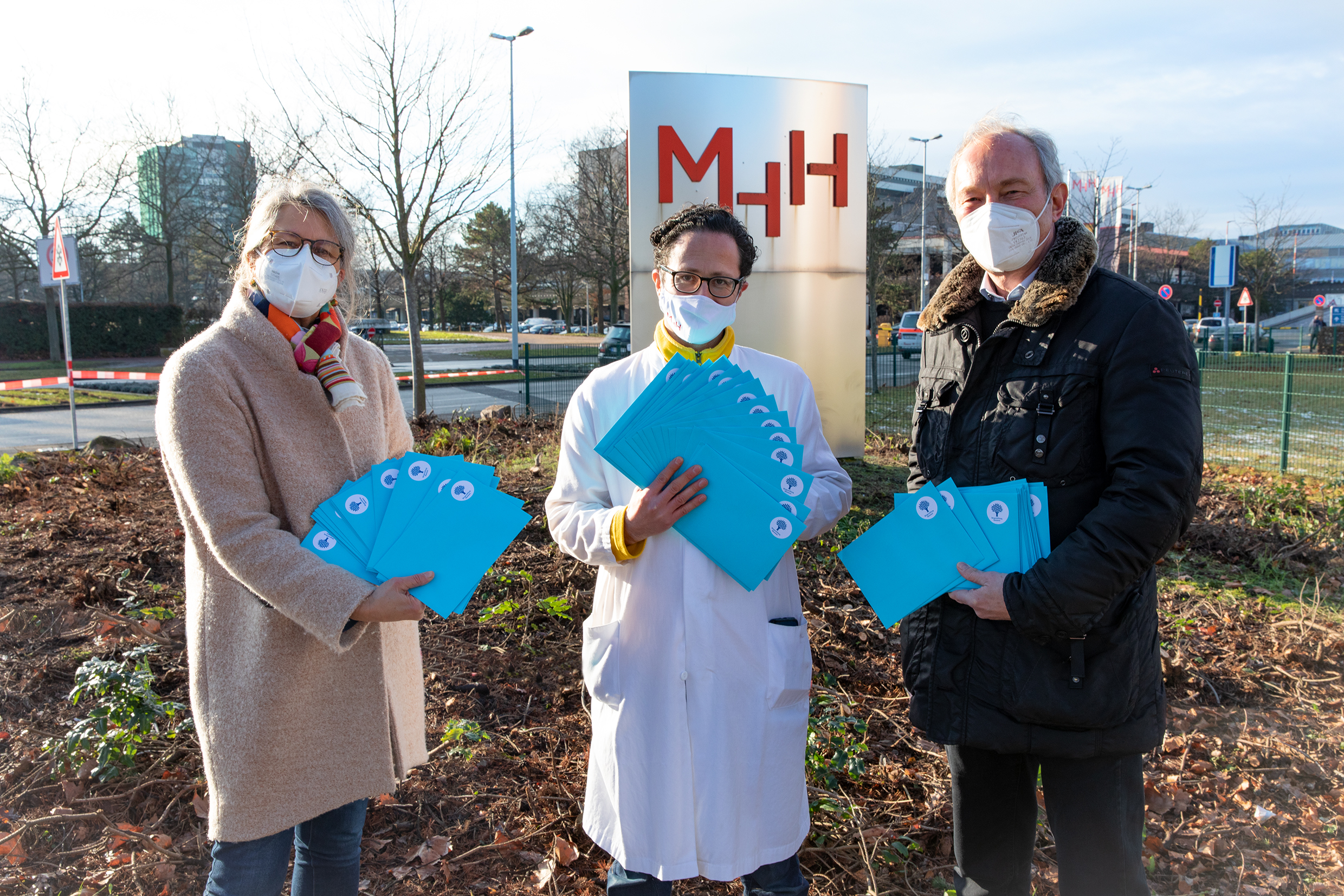 Status: 19 February 2021
Doing good - and doing it in two ways at once - is what the Bürgerstiftung Hannover has managed to do. "On the one hand, we want to thank and pay our respects to the medical staff who care for Corona patients with great dedication and under great stress," said Chairwoman Dorothea Jäger, "on the other hand, we want to support the independent cultural industry in our region." Together with her vice-chairman Rüdiger Garbs, she handed over 250 very special cultural envelopes to Dr Bastian Ringe from the COVID-19 Task Force of the Hannover Medical School (MHH). "A great idea, we thank you for this extraordinary and generous donation," said Dr Ringe when receiving the 250 envelopes filled with vouchers.
The vouchers, worth a total of 10.000 euros, come from six smaller cultural institutions in Hanover that have already been struggling with the Lockdown aftermath for a long time. All participants hope that the MHH employees will be able to use the cultural envelopes as soon as possible, namely at the Free Theatre Hanover, Pavillon Hanover, the Gallery of Photography, the Lodderbast Cinema Hanover, the Literary Salon and the Kestner Society.