Repairing tissue and organs: Else Kröner-Fresenius Foundation supports new MHH training programme nextGENERATION with one million euros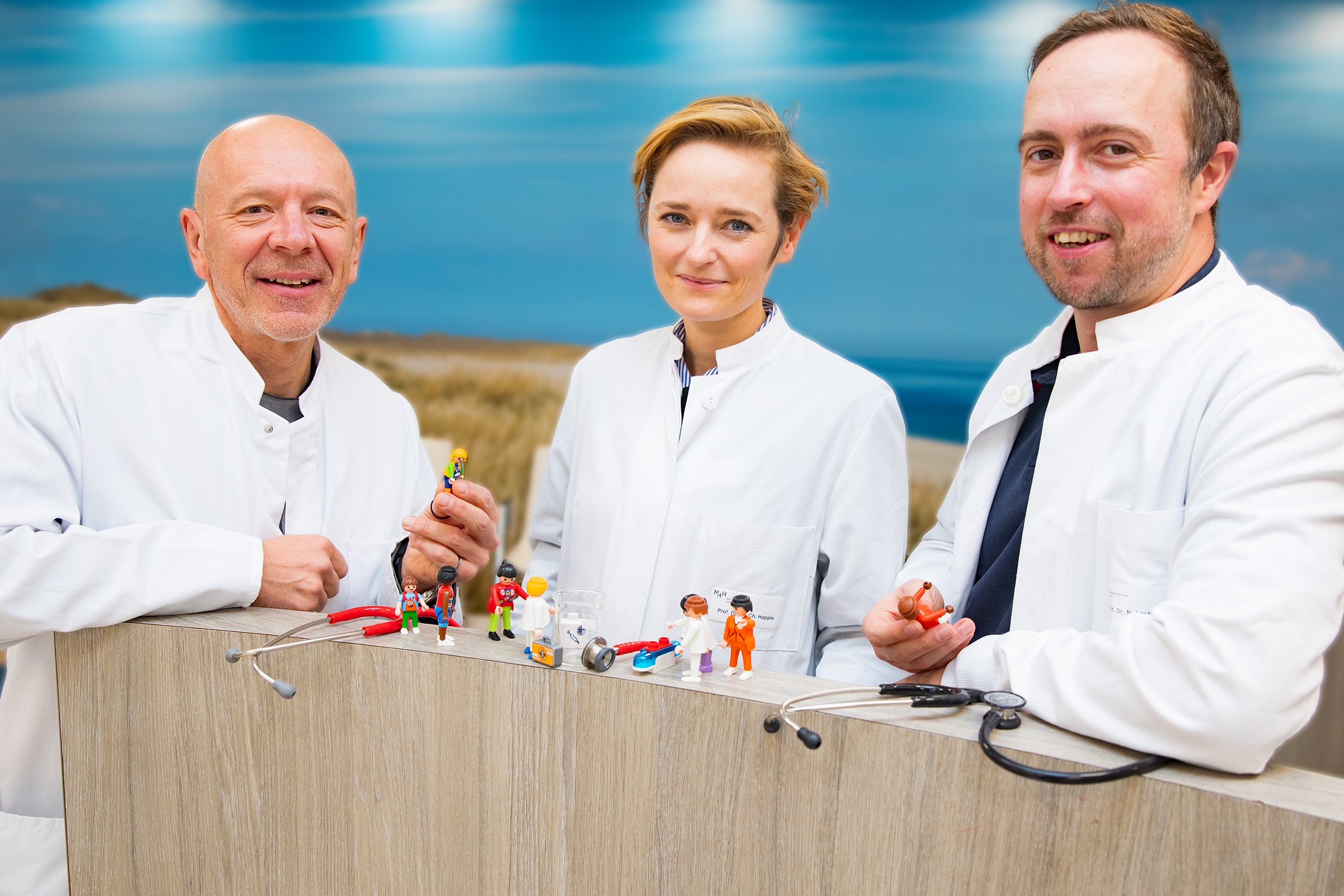 19.01.2023
The new training programme nextGENERATION on regenerative medicine is starting this year at the Hannover Medical School (MHH). It is aimed at young scientists with a doctorate. The Else Kröner-Fresenius Foundation (EKFS) is funding it with one million euros.
"One of the main goals of nextGENERATION is to translate regenerative concepts into advanced therapies for patients. To do this, we use cutting-edge technologies of regenerative medicine to repair tissues and organs, such as stem cell-based therapies and gene therapies," describes Professor Dr Nico Lachmann. The researcher at the MHH Clinic for Paediatric Pneumology, Allergology and Neonatology and holder of a professorship at the RESIST Cluster of Excellence is the spokesperson for the new training programme.
Participants in the programme carry out innovative projects with these cutting-edge technologies, but they also become better acquainted with the requirements of patient care and further their careers by working independently. The three-year programme is designed for six scientists who have completed their doctorate between one and four years ago. It is scheduled to start on 1 July 2023. The application deadline is 5 March 2023.
Training that translates biomedical progress into patient well-being
The nextGENERATION participants will be individually supervised in the implementation of their innovative research projects and they will take part in tailor-made medical lectures as well as translational seminars and further training. This enables them to enhance their project management skills and advance their careers individually. "The programme will enable them to take on leading positions in regenerative research and seamlessly connect between universities, clinics and industry," says Dr Robert Zweigerdt, co-spokesperson for the programme from the MHH Clinic for Cardiac, Thoracic, Transplantation and Vascular Surgery.
The networking of young, excellent scientists with clinical questions and problems is of particular importance, because only in this way do new therapies make it to the clinic and thus to the patients. "We have set ourselves the goal of giving bright young minds the freedom to develop medical innovations, while at the same time providing the tools for successful clinical translation," adds Professor Dr Dr Christine Happle, also a co-spokesperson, from the MHH Department of Paediatric Pneumology, Allergology and Neonatology.
MHH is an internationally recognised centre for applied stem cell-based therapies and has extensive expertise in somatic cell reprogramming, genetic engineering, bioprocessing and preclinical testing, particularly in the areas of heart, liver and lung repair.
The Else Kröner-Fresenius Foundation (EKFS) is dedicated to the advancement of medical science and supports humanitarian aid projects. More information is available here: www.ekfs.de
The funding line "Else Kröner Medical Scientist Kollegs" aims to promote and establish natural scientists in the medical field in a structured way and to strengthen interdisciplinary and interprofessional cooperation in health research.
RESIST is a cluster of excellence consisting of about 50 research teams. The aim is to better protect particularly vulnerable people from viral and bacterial infections. The spokesperson of the cluster of excellence is Professor Dr. Thomas Schulz, head of the MHH Institute of Virology. More information is available here: www.RESIST-cluster.de
Further information is available to interested applicants here:
www.mhh.de/dekanat-akademische-karriereentwicklung/nextgeneration