EU supports multicentre project with a total of 6.75 million euros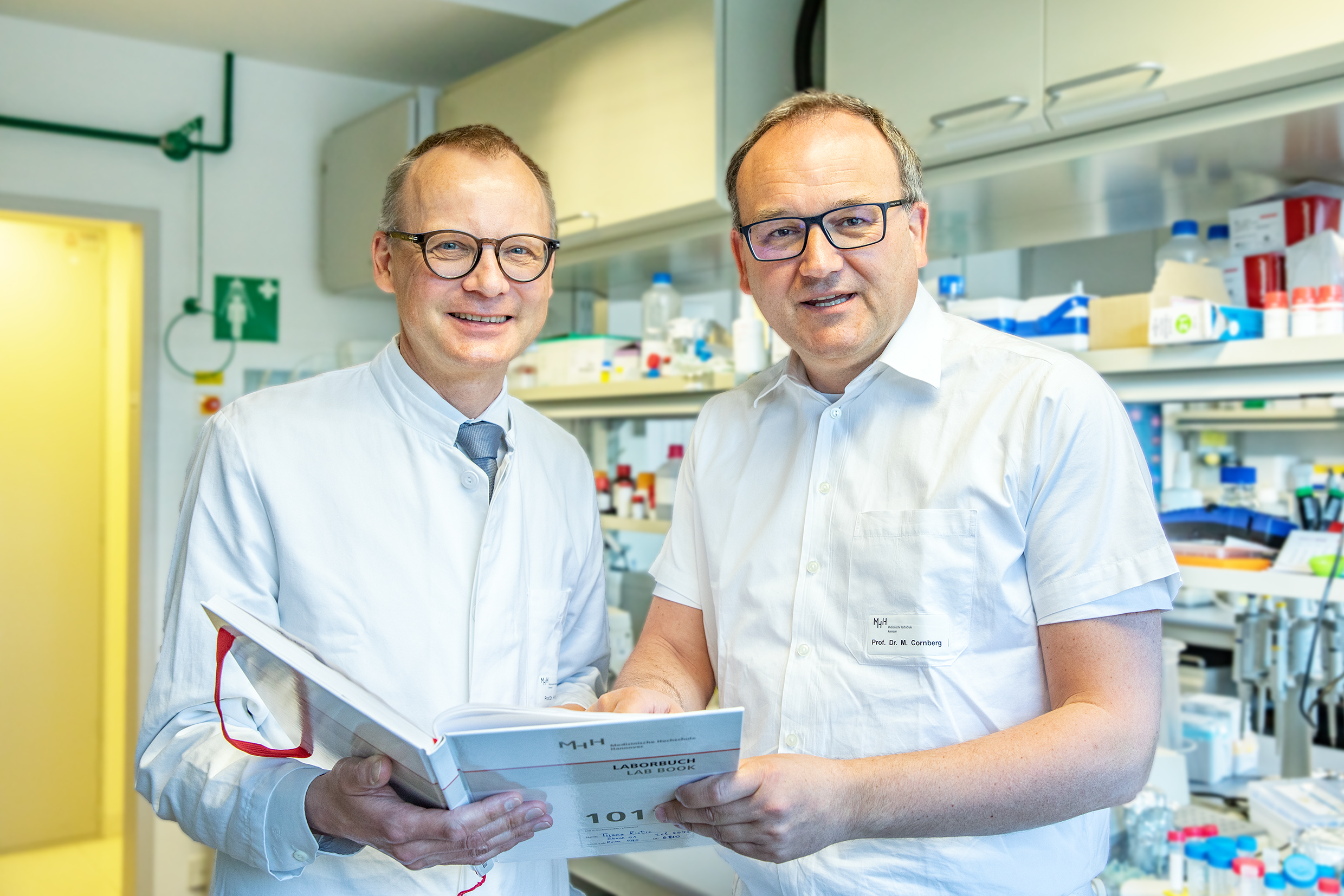 22.06.2022
Hepatitis D is by far the most severe form of chronic viral hepatitis, often leading to liver failure, liver cancer and death. However, knowledge about the disease is still very limited. The reason why those affected have very different courses of the disease is also still unknown. An international research project led by Professor Dr. Heiner Wedemeyer, Director of the MHH Clinic for Gastroenterology, Hepatology and Endocrinology at the Hannover Medical School (MHH), now aims to clarify this. Together with the Centre for Individualised Infection Medicine (CiiM), an institution of the MHH and the Helmholtz Centre for Infection Research (HZI) in Braunschweig, the research team wants to study a large multicentre cohort of hepatitis D patients to better understand which personal characteristics determine the outcome of the infection. The D-SOLVE project ("Understanding the individual host response against Hepatitis D Virus to develop a personalised approach for the management of hepatitis D") is funded by the European Union for four years with a total of 6.75 million euros. Around two million euros of this will go to the MHH.
Hepatitis D puzzles medicine
Hepatitis D is caused by a co-infection of the hepatitis B virus (HBV) with the hepatitis D virus (HDV). Worldwide, up to 20 million people are infected with HDV, including about 250,000 patients in the European Union. However, the disease still poses a number of mysteries to the medical community. For example, it is not yet known why up to 50 percent of those affected are spontaneously able to control the multiplication of the hepatitis D viruses in the body. Questions also remain as to why some patients reach an advanced stage of liver disease or why only some respond to antiviral treatment. Because HDV is a rare disease, there is not a large amount of medical data on HDV-infected people in individual clinics or suitable biobanks with tissue or blood samples from HDV patients. There is also no reliable animal model on which to scientifically study responses to the virus.
Developing a new treatment approach
"With the multicentre study, we will then be able to access data and biosamples from more than 500 patients with HDV and search for biomarkers for the immune response to the viruses" explains Professor Wedemeyer. "By doing this, we hope to develop a novel individualised approach to treatment against HDV that clearly defines which patients need to be treated particularly quickly, how long the treatment should last and what happens to those who don't respond well to antiviral drugs."
Blueprint for personalised infectious medicine
To do this, the researchers want to clarify the various influences of the viruses, the individual immune responses of those infected with HDV and also therapeutic influences. In addition to the direct findings from the patient samples, a mouse model specially adapted to HDV is also being used for this purpose. "With the D-SOLVE consortium, we have combined the necessary outstanding clinical, immunological, bioinformatics and virological expertise in the field of HDV from leading centres in Europe," emphasises Professor Dr Markus Cornberg, Director of CiiM. The aim is to personalise patient monitoring strategies and antiviral treatment approaches to reduce the burden of disease, improve patients' quality of life as well as reduce healthcare costs caused by HDV infections. Once the key clinical questions of viral control, disease progression and response to antiviral treatment are answered, the findings could serve as a blueprint for personalised infectious medicine and help bring other viral diseases under control.
SERVICE:
For more information, contact Professor Dr Heiner Wedemeyer, wedemeyer.heiner@mh-hannover.de, telephone (0511) 532-3306 and here.