Private lecturer Dr. med. Nicolaus Schwerk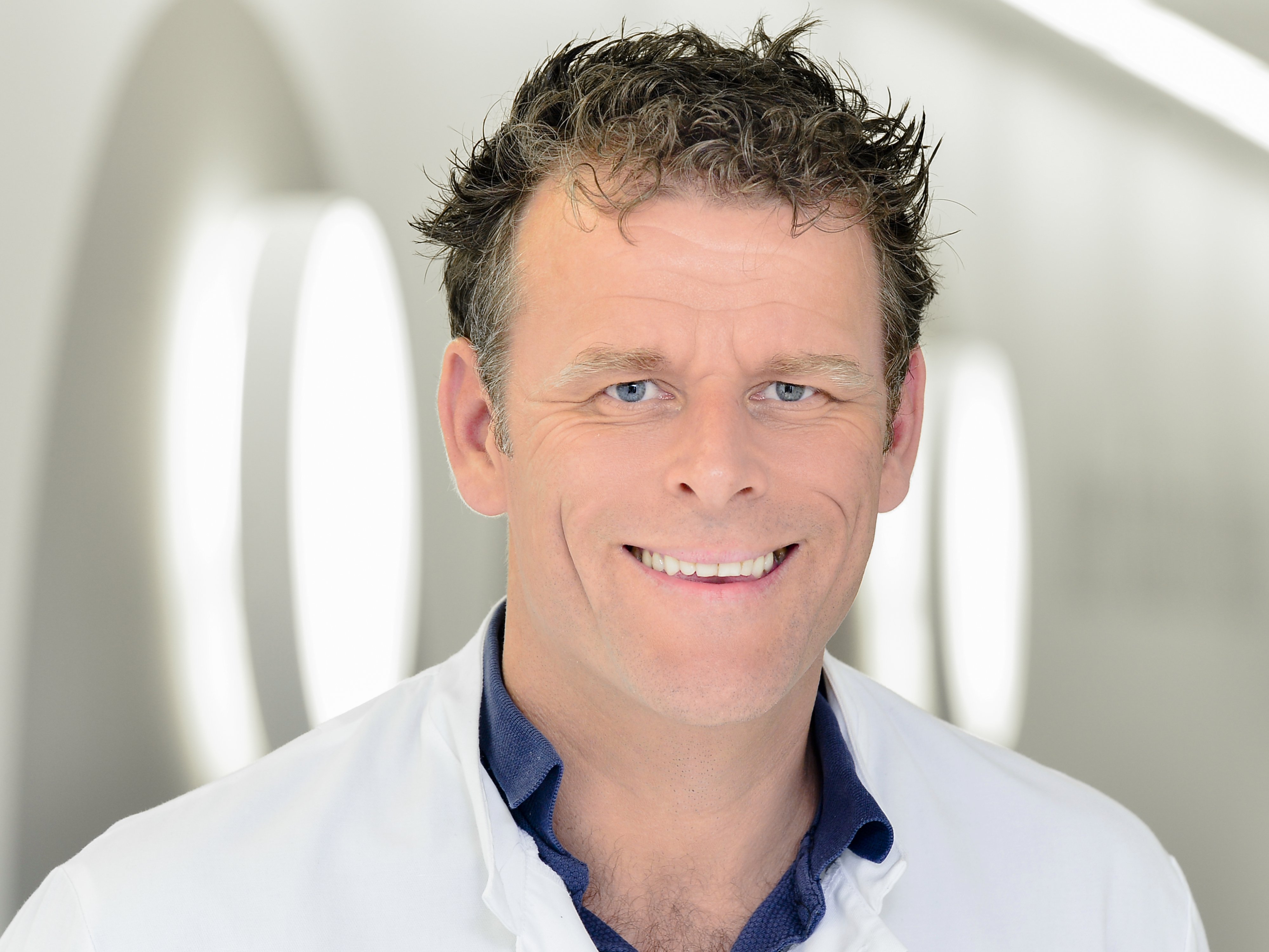 is a specialist in pediatrics and adolescent medicine with the additional qualifications of paediatric pneumology and allergology.
He studied medicine in Mainz and Düsseldorf and completed his training as a pediatrician at the Clinic for Pediatrics and Youth Medicine in Krefeld and the University Children's Hospital in Leipzig.
Since 2005, he has been working in the Department of Pediatric Pneumology, Allergology and Neonatology at the Hannover Medical School and was appointed Senior Physician for Pediatric Pneumology, Allergology and Lung Transplantation in 2008.
His clinical and scientific specialties include the diagnosis and therapy of rare lung scaffold diseases (interstitial lung diseases), the treatment of congenital malformations of the respiratory tract and lungs, and lung transplantation in children and adolescents.
Dr. Schwerk was instrumental in establishing an international registry for children with interstitial lung diseases. The Hannover Medical School is considered one of the largest European centers in this field. Through the register work, important new insights into the cause and course of certain diseases have been gained. In addition, controlled studies on the drug therapy of interstitial lung diseases were designed and conducted for the first time. These findings have been published in numerous papers in international journals.
Dr. Schwerk holds leading positions in numerous national and international research groups. He was the president of the "International Pediatric Lung Transplantation Collaborative" for 6 years. Since 2012 he has been a member of the executive board of the Society for Pediatric Pneumology and is a board member of the Respiratory League and the North German Working Group for Pediatric Pneumology and Allergology. In April 2019 he received the Johannes Wenner Prize for his achievements in the field of pediatric pneumology. In June 2019 he received the venia legendi for the subject Pediatrics at the Medical University of Hannover with his thesis "New findings on diffuse lung diseases in childhood and adolescence".
Contact: