Prof. Dr. med. Bettina Bohnhorst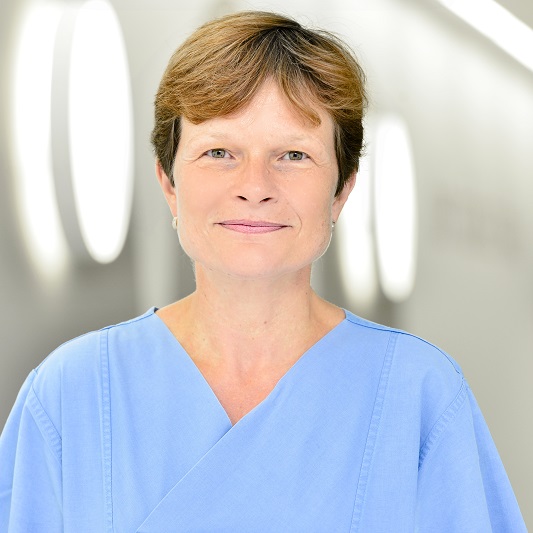 is a specialist in pediatrics and adolescent medicine .
She studied human medicine in Hanover and completed her training as a specialist in pediatrics and adolescent medicine at the MHH Children's Hospital. In 2005 she habilitated in pediatrics on the subject of "Respiratory regulation disorders in premature infants: Clinical studies on pathophysiology and therapy".
Her clinical focus is on neonatology. She is senior consultant in the premature infants and neonatal intensive care unit. In addition, she is responsible for the sleep laboratory and the neonatal outpatient clinic, in which premature and newborns are examined and cared for from a developmental neurological perspective.
Her scientific activities mainly concern the performance of clinical studies in premature infants on the pathophysiology and therapy of respiratory regulation disorders.
In addition, as project manager she is responsible for the participation of the MHH in various nationwide multicenter studies in the field of neonatology (GNN, PRIMAL, FiO2-C) and the participation in a worldwide multicenter study on the treatment of retinopathy of prematurity (RAINBOW).

Contact: