Hand & Wrist Surgery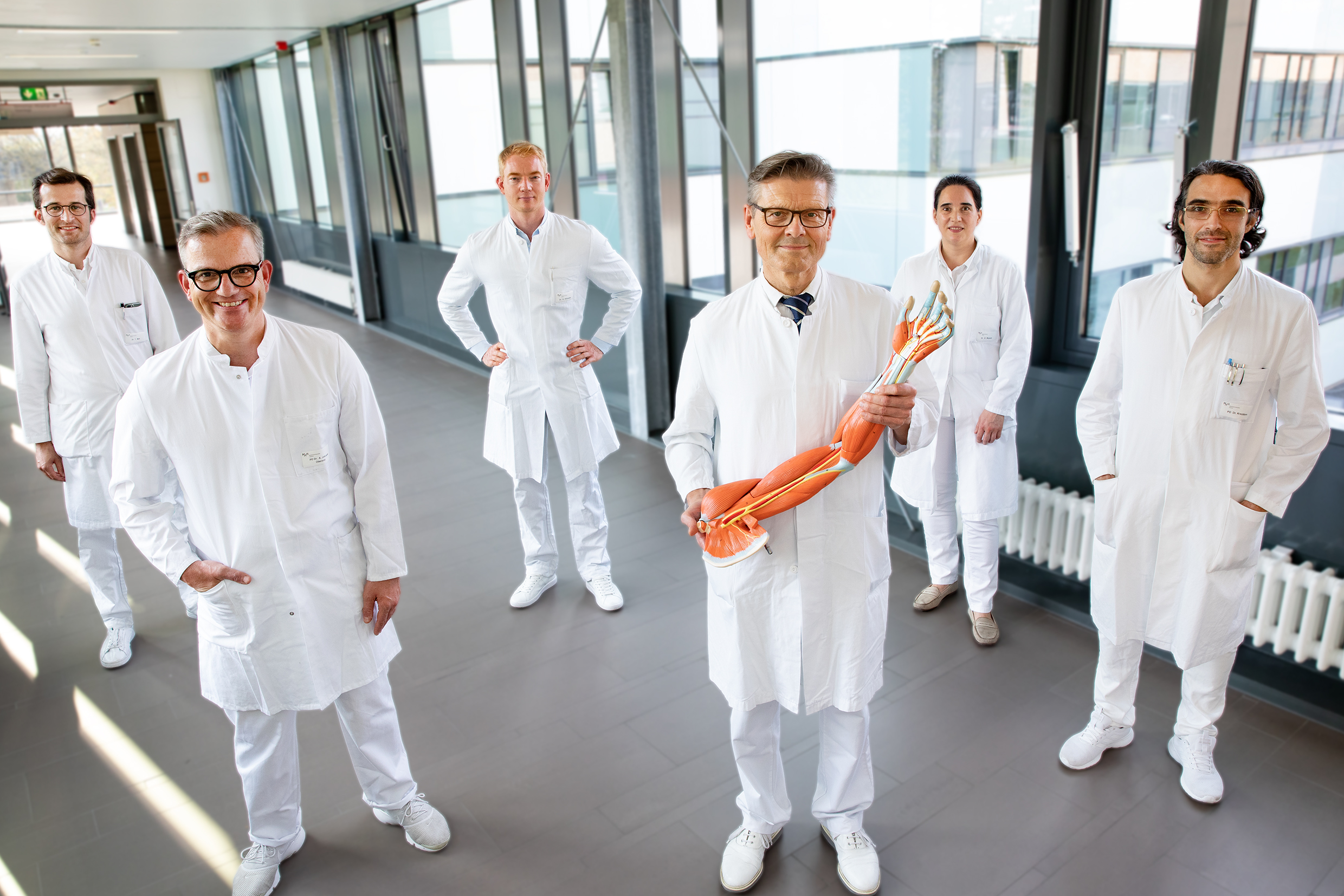 Our hand surgery service at Hannover Medical School focuses on the diagnosis and treatment of all hand disorders and conditions. Our hand surgeons are plastic and reconstructive surgeons who have received specialized training in hand surgery and are vastly experienced in all types of reconstructive procedures. We offer comprehensive and individualized treatments to tackle even the most complex of cases.
Carpal tunnel syndrome
Carpometacarpal joint (CMCJ) arthritis
Ganglion cyst
Trigger Finger
Rheumatoid arthritis
Dupuytren's contracture
Reconstruction of congenital hand malformations such as:
Syndactyly
Polydactyly
Clinodactyly
Pollex flexor congenitus
Surgery of the wrist (Carpus) in traumatic and degenerative conditions
Flexor tendon injury and reconstruction
Acute trauma care (replantation) and reconstruction of complex hand injuries
Wrist arthroscopy
Our hand service also has specially trained hand therapists to assist in rehabilitation therapy, splint fabrication and functional evaluation of hand surgery patients.