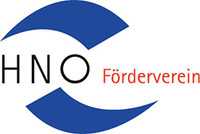 At Hannover Medical School's ENT Department we carry out numerous projects for our patients' benefit – some of which are not affordable with our own resources alone.
So we can use all the support we can get!
Your membership fee will be used for research and development within the Department. Among other things, modern equipment and facilities will be funded to ensure our doctors and scientists can continue their high-quality work. It also helps us to maintain existing contacts and establish new international contacts at conferences and other events.
Your donation
If you wish to make a donation, please ask for our bank details via email. A donation receipt will also be issued on request.
Your membership
Another way to support us is to join the Society of Friends. The Society directly and solely pursues the aim of advancing otolaryngology in both research and clinical practice at Hannover Medical School. The annual membership fee is:
companies and corporate bodies EUR 100,–
individual members EUR 30,–
The membership fee is tax-deductible.
Office contact
Office of the Society of Friends of the Department of Otolaryngology
Aussiger Wende 7B
30559 Hannover
Germany
Tel: +49 (0)511 532 3045
Fax: +49 (0)511 532 5558
E-Mail: hno-presse@mh-hannover.de