A Student's Perspective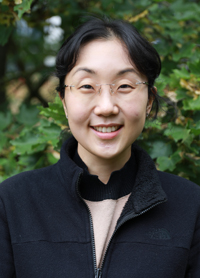 Ju Eun Yoo – Class of 2021
Topic: Understanding the role of phosphatidylserine and its receptors in cross-species transmission of alphaviruses
Research Group: Prof. Dr. Gisa Gerold, PhD, University of Veterinary Medicine Hannover
The Infection Biology/DEWIN program is a rigorous, structured Ph.D. program of the Center for Infection Biology (ZIB) under the umbrella of HBRS, the Graduate School of Hannover Medical School. I believe the curriculum equips me with a broad, interdisciplinary view of infectious disease research and develops my critical comprehension and data presentation skills through weekly seminars and annual retreats. Students are given their own projects and are also offered several practical courses to learn specific methodologies in a hands-on manner. The program is also well-connected to the German and European scientific networks and therefore there are many opportunities for discussion and collaboration with a wide circle of expertise. I highly appreciate this multilayer approach to expedite my scientific training, and I am thrilled to have been accepted to the program.
I am also very happy to work on my PhD project with my supervisor and lab teammates who are highly supportive of my learning and progress. I feel that the learning environment in the program overall is highly motivating and helps me aspire to become a well-rounded, qualified scientist in the field of infection biology.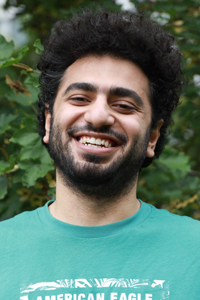 Ahmed Hassan - Class of 2021
Topic: Characterization of peptide specific PLZF+ innate-like (PIL) T cells
Supervisor: Prof. Dr. Reinhold Förster and Dr. Hristo Georgiev, Institute of Immunology, MHH
Certainly, as a PhD student in the ZIB program at Hannover Medical School (MHH), I selected this esteemed institution and program for several reasons. Firstly, the ZIB program aligns closely with my research interests and career goals in infectious disease research, providing a collaborative and stimulating research environment.
Secondly, MHH and the ZIB program have a strong reputation for producing high-quality research. As a PhD student in this program, I have access to world-class research facilities and resources and the opportunity to work with leading researchers in the field.
Thirdly, the ZIB program offers a supportive research community and professional development opportunities. The faculty and staff at MHH have provided valuable support and guidance, enabling me to thrive and grow as a researcher.
Overall, pursuing my PhD in the ZIB program at Hannover Medical School has been a highly rewarding decision. It has provided me with the education, resources, and support necessary to succeed in my field and advance my career in infectious disease research. I am grateful for the opportunities and experiences this esteemed institution and program have afforded me.