A Student's Perspective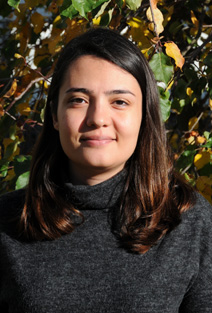 Razieh Zargari - Class of 2018
Topic: 2-Photon imaging of the immune response following infection with murine gammaherpesvirus 68 in vivo
Research group: Dr. Stephan Halle, PhD, Institute of Immunology, Hannover Medical School
I am now at the beginning of my second year of Ph.D. study in the Infection Biology program at Hannover Medical School and looking back, I believe I have made the right decision by choosing this program.
I chose the HBRS structured Ph.D. program in Infection Biology running by the Center of Infection Biology - ZIB because it was one of the few graduate programs in Europe that are highly focused on infectious disease research. The program is a part of a very strong international scientific network and offers interdisciplinary research opportunities. As I previously worked in a different field of biology, it was important for me that the program offers lectures and practical courses so I can expand my theoretical and practical knowledge, which were all met by this program. The program also gives us the opportunity to hold presentations during weekly seminars and retreats which helps us improve our presentation skills and also receive helpful input from experts and colleagues.
In addition to that, the program is highly international, so I had the opportunity to meet a lot of new people from all around the world and learn about other countries and their cultures and make lots of good friends.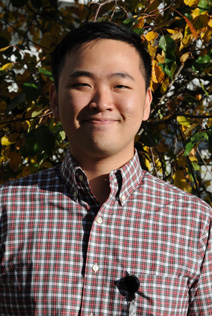 Timmy Richardo, Class of 2018
Topic: Dynamics of Herpes-Simplex Virus spread in skin and to the peripheral nervous system
Research Group: Prof. Dr. Beate Sodeik, Institute of Virology, Hannover Medical School
There are only a few structural Ph.D. programs all around Germany. Two of them, Infection Biology and DEWIN, are under the HBRS program. The well-designed Ph.D. programs equipped us to be a high caliber doctoral candidate. Besides having your own research topics, the HBRS programs are also equipped with the practical sessions which allowed us to learn state of the art application of the knowledge presented in lectures series. This gives the structural Ph.D. programs advantages compared to conventional Ph.D.
As from my perspective as a student, the weekly afternoon class, laboratory workshop, retreat, and symposium have broadened my horizon to be trained as a scientist. Besides that, I also learned to improve my interpersonal skills. The most important one is networking with interdisciplinary scientists. Since HBRS students are really diverse in terms of nationality and field, we love to discuss our project, sharing the idea and thought and if we are not in the lab, we hang-out together outside of the campus and I must admit that the class of 2018 is AMAZING!
At the moment, I am in my second year of study in the DEWIN (Dynamic of Host-Pathogen Interaction) program of HBRS. I am grateful that I have chosen the right lab to further develop my scientific skills. The learning atmosphere is excellent because it is surrounded by a great lab, brilliant scientist and the opportunity to expand scientific networks with an expert around the world. I have no doubt that I am going to ace my degree and learn more exciting stuff in the future.
"If HBRS has offered the best that they can offer to you, will you offer your best to join them and being part of this big family??"