Poster Awards at the NAPKON.vention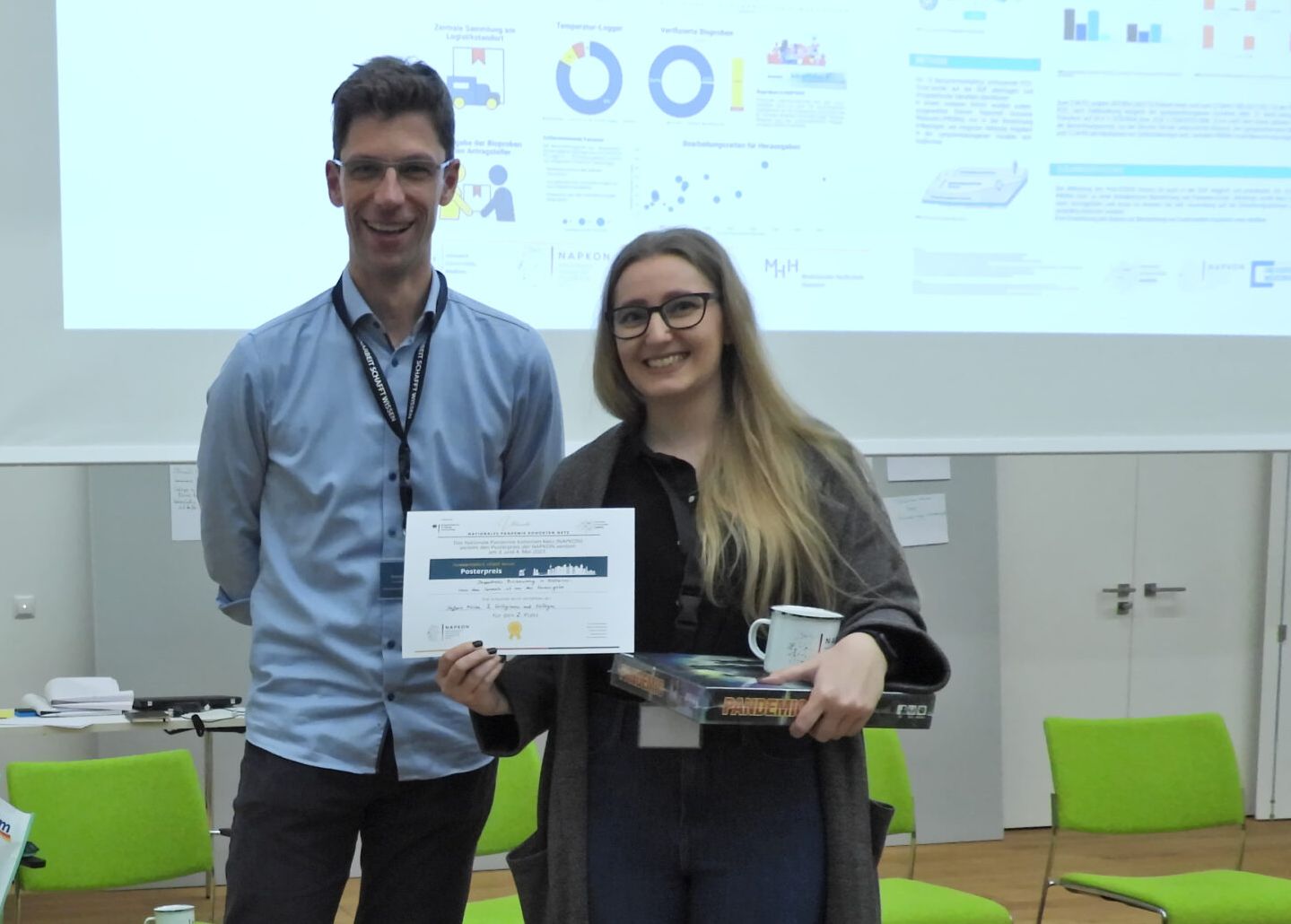 Under the motto "Cooperation creates knowledge", the NAPKON.vention took place in Frankfurt on 03-04.05.2023.
One focus of the event was on the pressing research questions regarding the COVID-19 project NAPKON, also with regard to post-COVID. The event also discussed what can be learned from the NAPKON project and what structures are needed in clinical and clinical epidemiological research in Germany.
The event was attended by COVID-19 researchers as well as representatives from industry, the BMBF and the BMG from all over Germany.
At the poster session with followed poster award ceremony, Dr. Stefanie Mücke, project manager of the Hannover Unified Biobank (HUB) and member of the NUKLEUS biospecimen core, won the 2nd prize of the NAPKON.vention poster presentation with the topic "Decentralised biobanking in NAPKON - after the collection is before the release".
More info.