Natural killer cells - NK cells
Important cells of the innate Immunity
Natural killer (NK) cells comprise about 10-15% of the peripheral lymphocytes in human blood. NK cells are part of the innate immune system as they are able to spontaneously lyse tumors and virus-infected cells. In contrast to cells of the adaptive immunity, such as B and T cells, they do not require prior sensitization.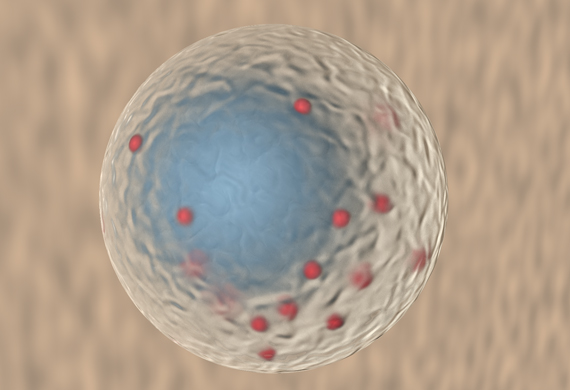 NK cells are not regulated by antigen-specific receptors but rather by a couple of inhibitory receptors most of which are MHC-I-specific. Depending on the molecular structure two families of NK cell receptors are distinguished: killer cell immunoglobulin-like receptors (KIR) and killer cell lectin-like receptors (KLR). The inhibitory receptors are counteracted by activating NK cell receptors, also mainly belonging to either the KIR or KLR family. Ligands of the activating receptors are not well defined so far. Binding of the cognate MHC-I molecules, which are expressed on all nucleated cells of the body, inactivates NK cells. This is the normal situation in healthy individuals. However, in case of MHC-I downregulation due to virus infection or tumor development the inhibitory component is reduced and NK cells are no longer suppressed and hence, get activated.
Until recently, NK cells were regarded as homogenous cell population. Now we know that several distinct NK cell subpopulations exhibit different functional features. For example immunoregulatory CD56bright NK cells preferably produce cytokines whereas CD56dim NK cells are classical killers.
NK cells are not restricted to humans but important effector cells of the innate immune system in nearly all mammals. We also investigate murine NK cells and although human and murine have many features in common there are also differences especially in the receptor repertoires.
We are analysing NK cell subpopulations in man and mouse on molecular as well as functional levels. Although we are mainly interested in basic science we are also following the aim to translate our research into clinics, for example in context with hematopoietic stem transplantation and HIV treatment.