Graduation 2022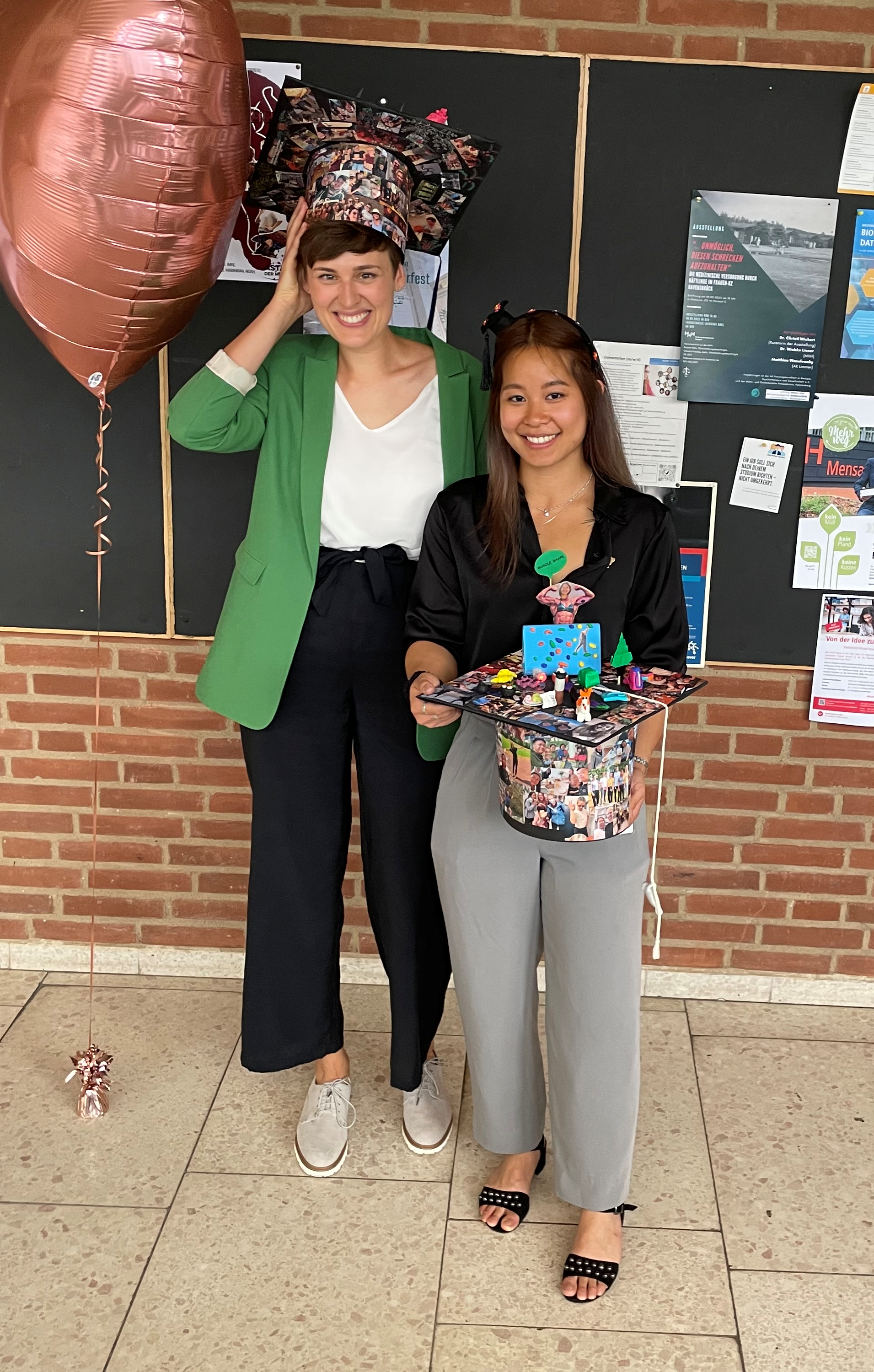 We are happy to congratulate Preaploy (Shape) and Veronika on their exams!
Praeploy Pongpamorn and Veronika Fricke completed their doctoral theses with excellent results and successfully defended on June 24, 2022. Both completed the international PhD program "Regenerative Sciences".
Praeploy Pongpamorn (RG Olmer): "Patient-specific induced pluripotent stem cell vascular derivatives for in vitro disease modelling of Loeys-Dietz Syndrome"
Veronika Fricke (RG Gruh): "Contribution of human stem cell-derived cardiomyocyte subtypes to bioartificial cardiac tissue formation and function"
Felicitations, you did a great job!