Graduation 2023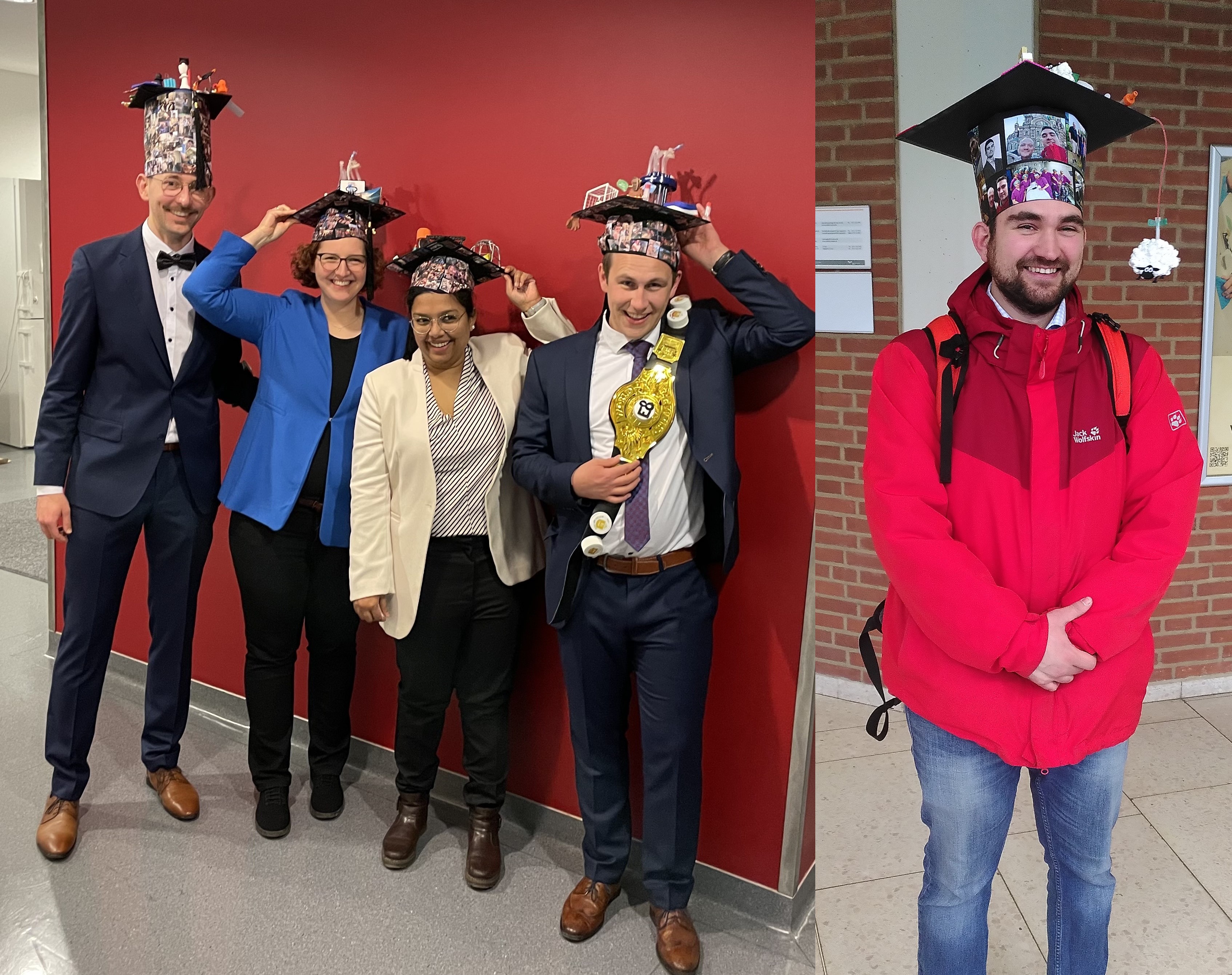 On January 27th the PhD defenses in the PhD program 'Regenerative Sciences' were held again. This time there were five students from Lebao - more than ever before. Santoshi Biswanath Devadas, Wiebke Triebert, Kevin Ullmann, Mark-Christian Jaboreck und Mikhail Magdei successfully defended their Phd-Thesis.
Santoshi Biswanath Devadas (RG Zweigerdt): "Three-dimensional human pluripotent stem cell-derived cardiomyocyte models for investigating cardiac hypertrophy"
Wiebke Triebert (RG Zweigerdt): "Bioprocess development for GMP-compliant production of human pluripotent stem cell-derived cardiomyocytes"
Kevin Ullmann (RG Zweigerdt): "Physical and Physiological Control of Human Pluripotent Stem Cells Culture"
Mark-Christian Jaboreck (RG Martin): "Development of a hiPSC-based cystic fibrosis lung disease model to study TMEM16A as an alternative therapeutic target in cystic fibrosis"
Mikhail Magdei (RG Hilfiker): "Analysis of xenoantigen burden in decellularized heart valve matrices – in vitro testing of immunological reactions and glycome analysis"
Congratulations! We wish them all the best for their new adventures, success and many new experiences in the field of life and science.