Surgery of the parathyroid glands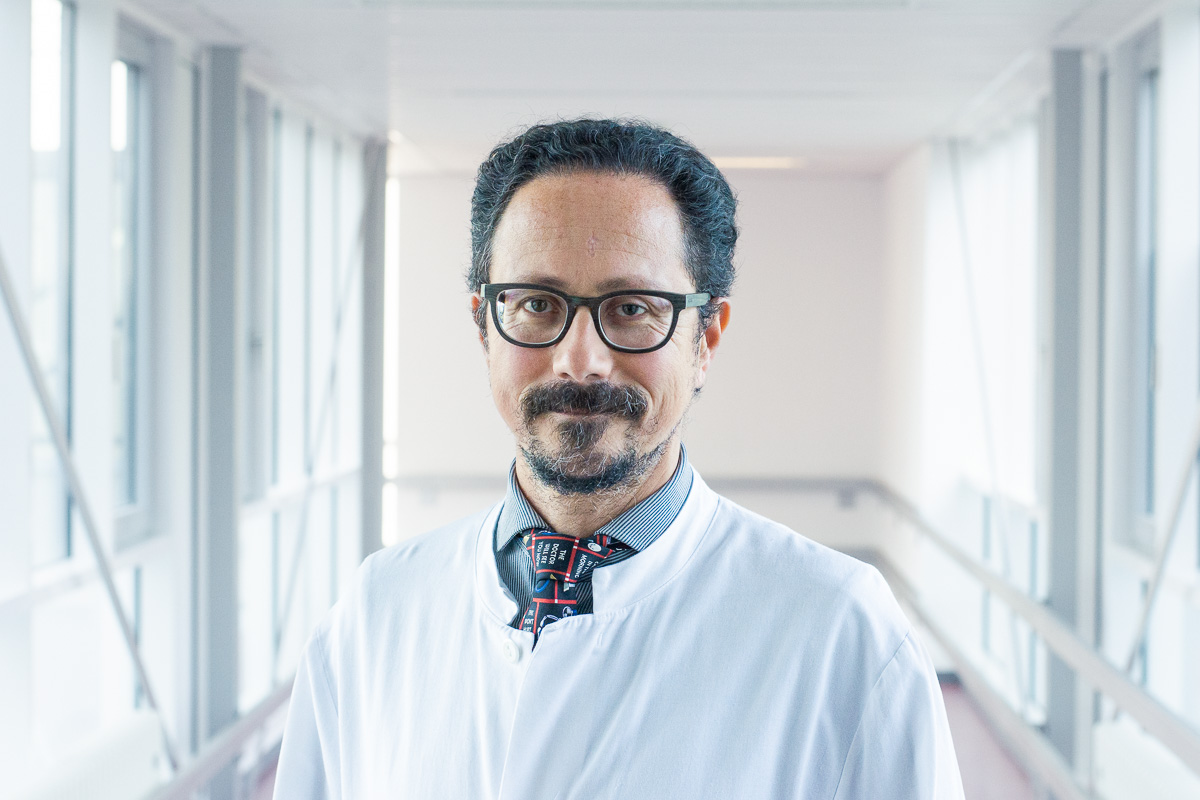 "Our department has decades of experience in the surgical treatment of parathyroid diseases. In addition to the rather rare malignant tumors, this mainly concerns the hyperfunction of individual parathyroid glands (adenomas) or the disorder of all parathyroid glands (hyperparathyroidism), which is prevalent in dialysis patients.

Maintaining adequate parathyroid function in diseases of all four parathyroid glands is a particular challenge. Successful treatment of these complex systemic diseases requires not only surgical expertise but also the presence of logistic structures (including long-term cryolab, intraoperative PTH value determination, pathological frozen section assessment). Measurement of the parathyroid hormone already during surgery allows us to immediately monitor the success of the operation.
In these diseases we have the possibility to preserve removed parathyroid tissue in order to replant it if necessary ("cryopreservation").
Adequate surgical treatment of hyperparathyroidism improves the quality of life of our patients and, in dialysis patients, can improve the success of a planned kidney transplant.
Our (specialist) medical team will advise you on all questions within the framework of our special endocrine consultation hours.
Please contact me personally, gladly also for a second opinion!"
Dr. B.P. Ringe, Head of Division Neuro(Endocrine) Surgery