Surgery of the thyroid gland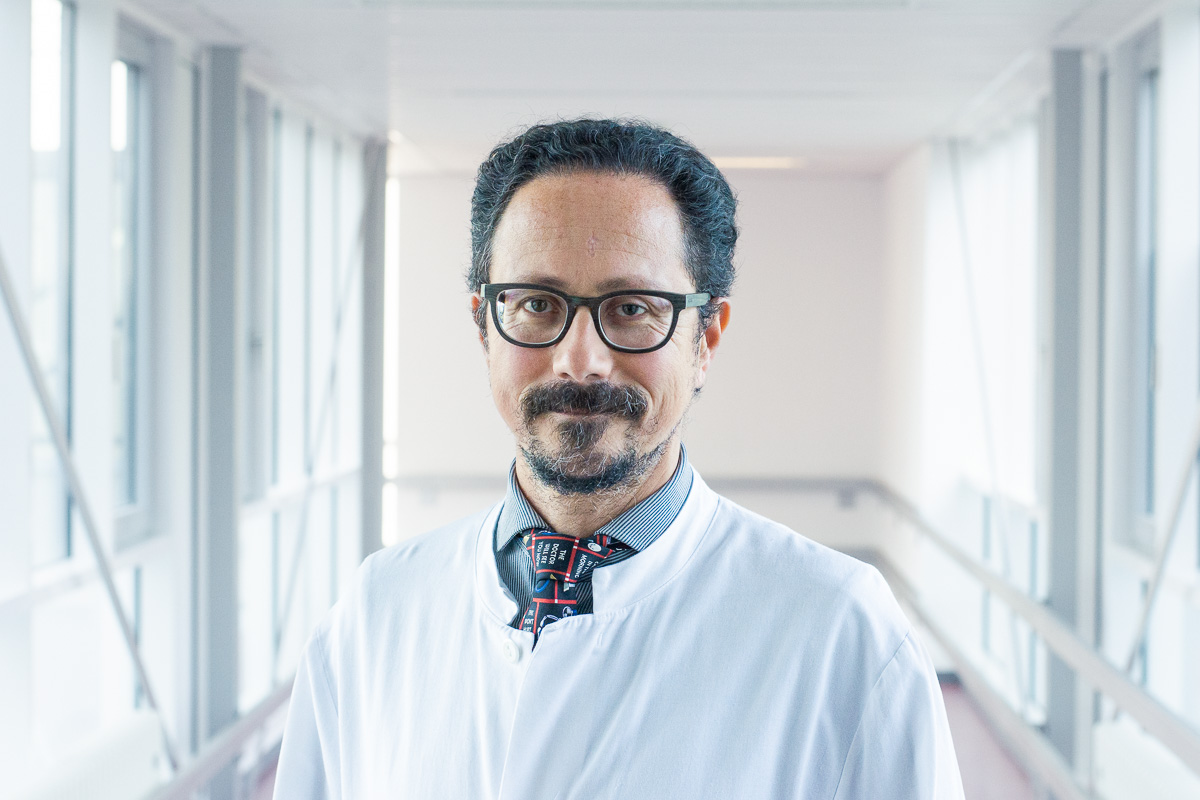 "Our department offers the entire spectrum of therapy for thyroid diseases.
Due to the close positional relationships of the cervical organs, operations on the thyroid gland are extremely demanding. Our expertise in this field is documented by hundreds of operations for benign and malignant thyroid diseases per year. Based on our experience, we receive a large number of external requests, especially to perform recurrent surgery.
Operations for advanced tumors or significantly enlarged thyroid glands that involve the trachea or grow into the thorax are also regularly performed in our department.
In order to guarantee an optimal therapy, we are in close interdisciplinary exchange. For example, we have established an interdisciplinary tumor conference for malignant diseases of the thyroid gland, in which experts from different departments discuss your case. In addition, we also discuss numerous inquiries from external hospitals. At the end of your stay with us, you will receive excellent further care from our outpatient partners and specialist referrers, both regionally and nationally.
Our (specialist) medical team will advise you on all questions within the framework of our special endocrine consultation hours.
Please contact me personally, gladly also for a second opinion!"
Dr. B.P. Ringe, Head of Division (Neuro)Endocrine Surgery