Neuro(Endocrine) Surgery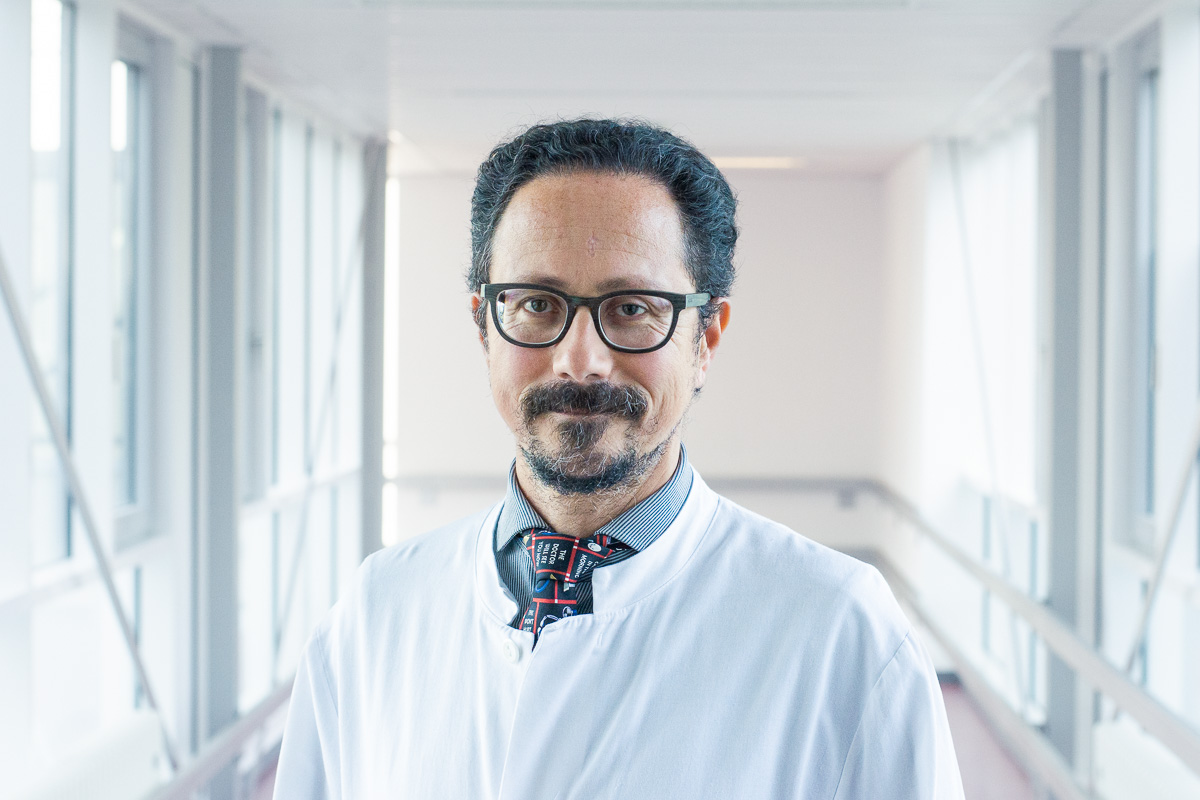 "Our department offers surgical treatment of (neuro)endocrine organ diseases at the highest level and the current state of science.
With hundreds of procedures on the thyroid, parathyroid and adrenal glands each year, our department has extensive experience and expertise in the treatment of all benign and malignant diseases of the neuroendocrine glands as well as in the treatment of benign tumors of the pancreas (e.g. insulinomas).
Through close cooperation with, among others, the Department of Gastroenterology, Hepatology and Endocrinology, the Department of Nuclear Medicine and the Department of Hematology and Oncology, we are able to offer the entire spectrum of current diagnostics and therapies for neuroendocrine diseases. This allows us to provide state-of-the-art treatment coordinated on an interdisciplinary basis in weekly tumor boards.
Our core competence is the treatment of complex, medically and surgically challenging diseases, always with the aim of achieving the best possible treatment and outcome for our patients. In combination with an individually tailored surgery, including preparation and aftercare, this enables us to offer you a gentle and safe treatment.
Please contact me personally, gladly also for a second opinion!"
Dr. B.P. Ringe, Head of Division, (Neuro)Endocrine Surgery

Telefon 0511 532 6534 E-Mail ringe.bastian(at)mh-hannover.de