AG Viejo-Borbolla
Research summary
Immune and neuromodulation mediated by alphaherpesviruses
Herpesviruses are highly adapted to their hosts following millions of years of co-evolution. Therefore, research on herpesviruses can provide knowledge to develop antiviral strategies but also relevant information on the host itself. We are interested in understanding how herpesviruses modulate the immune and nervous systems to facilitate infection and colonization of neurons and to cause disease. We focus on the three human alphaherpesviruses: Herpes simplex virus type 1 and 2 (HSV-1 and HSV-2, respectively) and varicella zoster virus (VZV). Infection by these pathogens can be asymptomatic or result in a variety of diseases including skin rash, keratitis in the eye, vasculitis and encephalitis. Infection of the central nervous system can result in encephalitis or vasculitis. VZV can also cause post-herpetic neuralgia, chronic pain that last for months after the disappearance of the replicating virus. These neurotropic viruses establish latency and reactivate from neurons. Latency is characterized by low level of viral gene expression and lack of virus production. Upon reactivation the newly produced viral particles spread to other cells, tissues and individuals. The molecular mechanisms leading to latency and reactivation are not well characterized. Moreover, at present there are no drugs that target the latent reservoir.
In our lab we seek to discover novel strategies of immune and neuromodulation and to decipher the mechanisms leading to latency and reactivation. To do so we employ an array of biochemical, molecular and cell biology techniques. We consider the immune and nervous systems as two connected entities. Therefore, we study how the human alphaherpesviruses modulate the activity of proteins that are relevant in the immune and neuro interplay, such as cytokines, neurotrophic factors and their receptors. We also investigate the epigenetic modifications that lead to establishment of latency and facilitate reactivation using human neurons derived from induced pluripotent stem cells.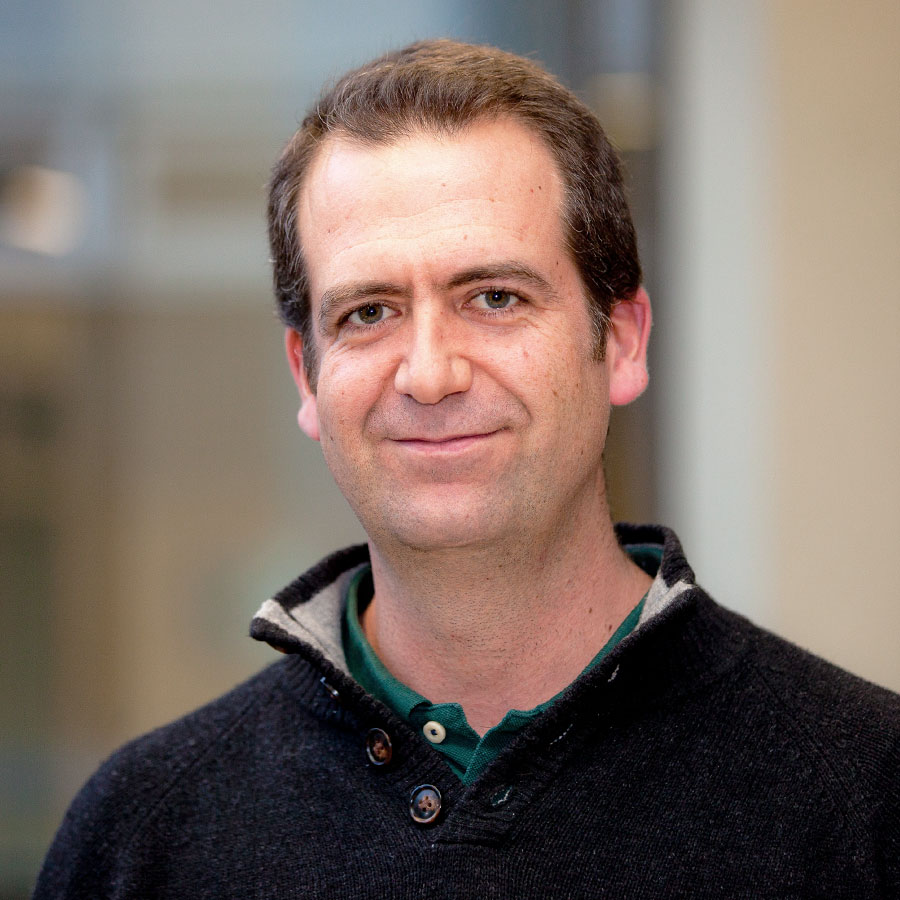 Team leader
Prof. Dr. Abel Viejo-Borbolla
Medizinische Hochschule Hannover (Hannover Medical School)
Institute of Virology, OE5230
Carl-Neuberg-Str. 1
30625 Hannover
Phone +49 511 532 4382
Departmental Secretary +49 511 532 6736
Laboratory +49 511 532 4314 / 4315 | FAX +49 511 532 8736
Email viejo-borbolla.abel@MH-Hannover.de
Abel Viejo-Borbolla studied Biological Sciences (specialized in Molecular Biology and Biochemistry) at the "Universidad Autónoma de Madrid", Spain. He spent the last year of his BSc degree as an Erasmus Student at The University of Leeds (U.K.). He obtained his PhD from The University of Liverpool (U.K.) in 2002 under the supervision of Thomas F. Schulz (The University of Liverpool) and Eddie Blair (GlaxoSmithKline, UK). The topic of his PhD research was the improvement of targeted retroviral vectors used in gene therapy. Then he moved to the field of herpesviruses, working first with Kaposi's sarcoma-associated herpesvirus in Thomas Schulz's lab at Hannover Medical School and then with herpes simplex virus at Antonio Alcami's lab at the "Centro Nacional de Biotecnología" and at the "Centro de Biología Molecular Severo Ochoa" in Madrid. There he started working with herpes- and poxviral proteins that modulate the immune system. In 2008 he was a visiting scientist in Sergio Lira's lab at the Mount Sinai School of Medicine in New York (USA) where he generated and characterized transgenic mice expressing viral immunomodulators. In 2013 he joined the Institute of Virology at Hannover Medical School as a Junior Professor in Experimental Virology and in 2019 he obtained a permanent position as an APL Professor.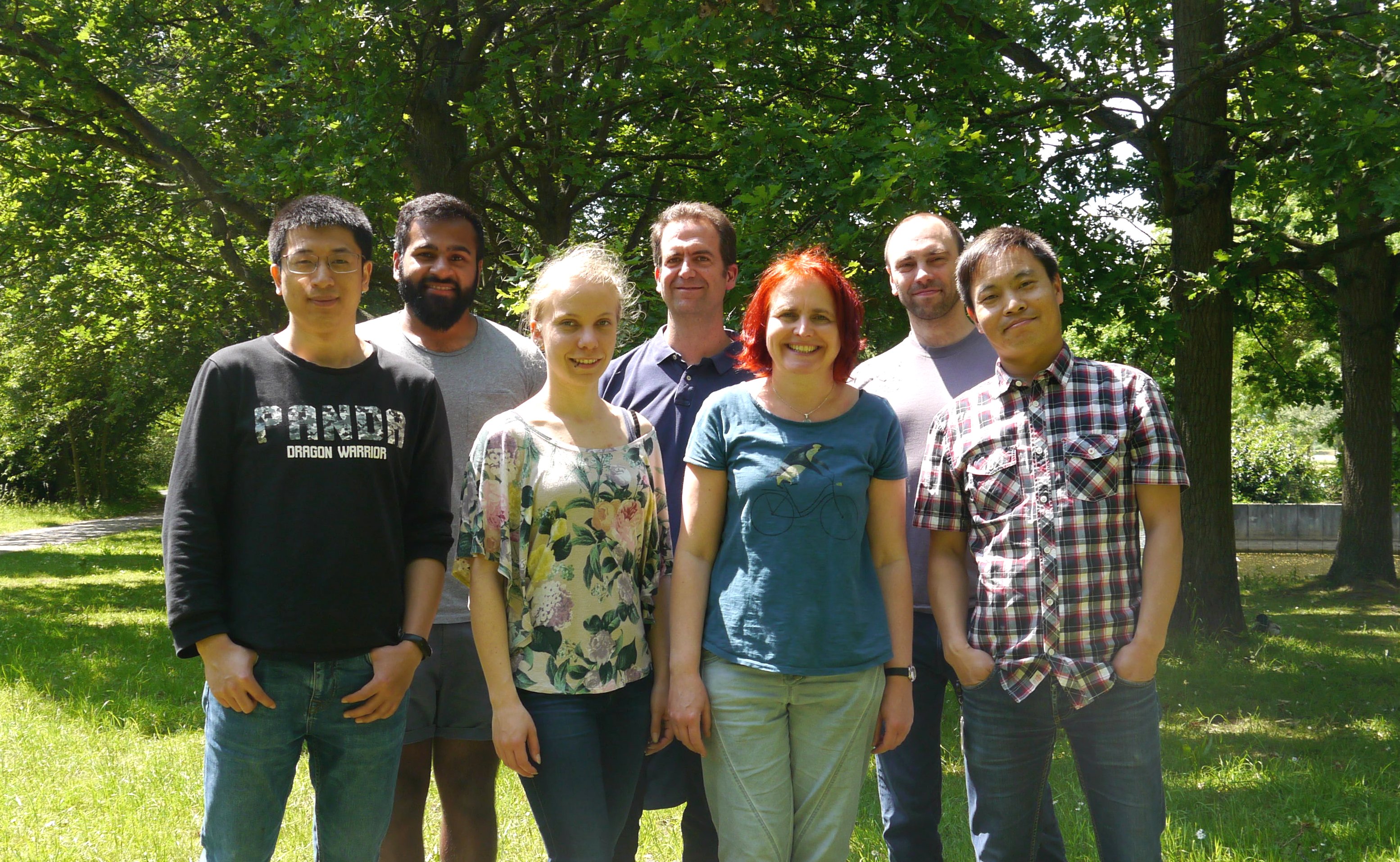 Research Staff
Jürgens, Carina - PhD student
+49 511 532 1471 | Juergens.Carina@MH-Hannover.de
Kropp, Kai Alexander, Dr. rer. nat. - Postdoctoral Scientist
+49 511 532 4382 | Kropp.Kai@MH-Hannover.de
Ritter, Birgit - Research Assistant
+49 511 532 4316 | Ritter.Birgit@MH-Hannover.de
Srivaratharajan, Sangar - PhD student
+49 511 532 4292 | Srivaratharajan.Sangar@MH-Hannover.de
Sun, Guorong - PhD student
+49 511 532 1471 | Sun.Guorong@MH-Hannover.de
Wang, Jiayi - PhD student
+49 511 532 4292 | Wang.Jiayi@MH-Hannover.de
Zhu, Shuyong, PhD - Postdoctoral Scientist
+49 511 532 4292 | Zhu.Shuyong@MH-Hannover.de
Alumni of the Group
Yu, Pengfei, MD - (2016-2018)
Gonzalez-Motos, Victor, PhD - (2013-2017)
Publications in peer-reviewed journals, Reviews, Book chapters, Comments etc.
Selected Publications:
1. Baird, N.L.*, Zhu, S., Pearce, C.M., and Viejo-Borbolla, A*. 2019. Current In Vitro Models to Study Varicella Zoster Virus Latency and Reactivation. Viruses, 11(2). pii: E103. doi: 10.3390/v11020103. *Corresponding author.
2. González-Motos, V., Jürgens, C., Ritter, B., Kropp, K.A., Durán, V., Larsen, O., Binz, A., Ouwendijk, W.J.D., Rovis, T.L., Jonjic, S., Verjans, G.M.G.M., Sodeik, B., Krey, T., Bauerfeind, R., Schulz, T.F., Kaufer, B.B., Kalinke, U., Proudfoot, A.E.I., Rosenkilde, M.M., and Viejo-Borbolla, A.* 2017. Varicella zoster virus glycoprotein C increases chemokine-mediated leukocyte migration. PLoS Pathogens, 13(5):e1006346. *Corresponding author.
This article was highlighted with a "Press Release" from PLoS Pathogens.
3. Viejo-Borbolla, A.*, Schildberg, F.A., and Burgert, H.-G. 2017. Mechanisms of extracellular immunomodulation mediated by infectious agents. Journal of Immunology Research, 2017: 5107527. doi: 10.1155/2017/5107527. *Corresponding author
4. Martínez-Martín, N., Viejo-Borbolla, A., and Alcami, A. Herpes simplex virus particles interact with chemokines and enhance cell migration. 2016. Journal of General Virology, 97(11): 3007.
5. Cabrera, J.R., Viejo-Borbolla, A., Alcamí, A., and Wandosell, F. Secreted herpes simplex virus-2 glycoprotein G alters thermal pain sensitivity by modifying NGF effects on TRPV1. 2016. Journal of Neuroinflammation 13: 210.
6. González-Motos, V., Kropp, K., and Viejo-Borbolla, A*. 2016. Chemokine binding proteins: an immunomodulatory strategy going viral. Cytokine & Growth Factor Reviews, 30: 71-80. Impact factor: 5.7. *Corresponding author.
7. Martinez-Martin, N., Viejo-Borbolla, A., Martín, R., Blanco, S., Benovic, J.L., Thelen, M. and Alcamí, A. 2015. Herpes simplex virus enhances chemokine function through modulation of receptor trafficking and oligomerization. Nature Communications, 6: 6163.
8. Cabrera, J.R.*, Viejo-Borbolla, A.*, Martinez-Martín, N., Blanco, S., Wandosell, F., and Alcamí, A. 2015. Secreted Herpes Simplex Virus-2 glycoprotein G modifies NGF-TrkA signaling to attract free nerve endings to the site of infection. PLoS Pathogens, 11(1):e1004571. *Both authors contributed equally
9. Viejo-Borbolla, A., Martinez-Martín, N., Nel, H.J., Rueda, P., Martín, R., Blanco, S., Arenzana-Seisdedos, F., Thelen, M., Fallon, P.G., and Alcamí, A. 2012. Enhancement of chemokine function as an immunomodulatory strategy employed by human herpesviruses. PLoS Pathogens, 8(2): e1002497
10.Viejo-Borbolla, A., Martin, A.P., Muniz, L.R., Shang, L., Marchesi, F., Thirunarayanan, N., Harpaz, N., Garcia, R.A., Apostolaki, M., Furtado, G.C., Mayer, L., Kollias, G., Alcami, A., and Lira, S.A. 2010. Attenuation of TNF-driven murine ileitis by intestinal expression of viral immunomodulators. Mucosal Immunology, 3(6): 633-644.