MHH project aims to expand genetic counselling and diagnostics nationwide -Innovation Fund supports OnkoRisk NET with 2.5 million euros.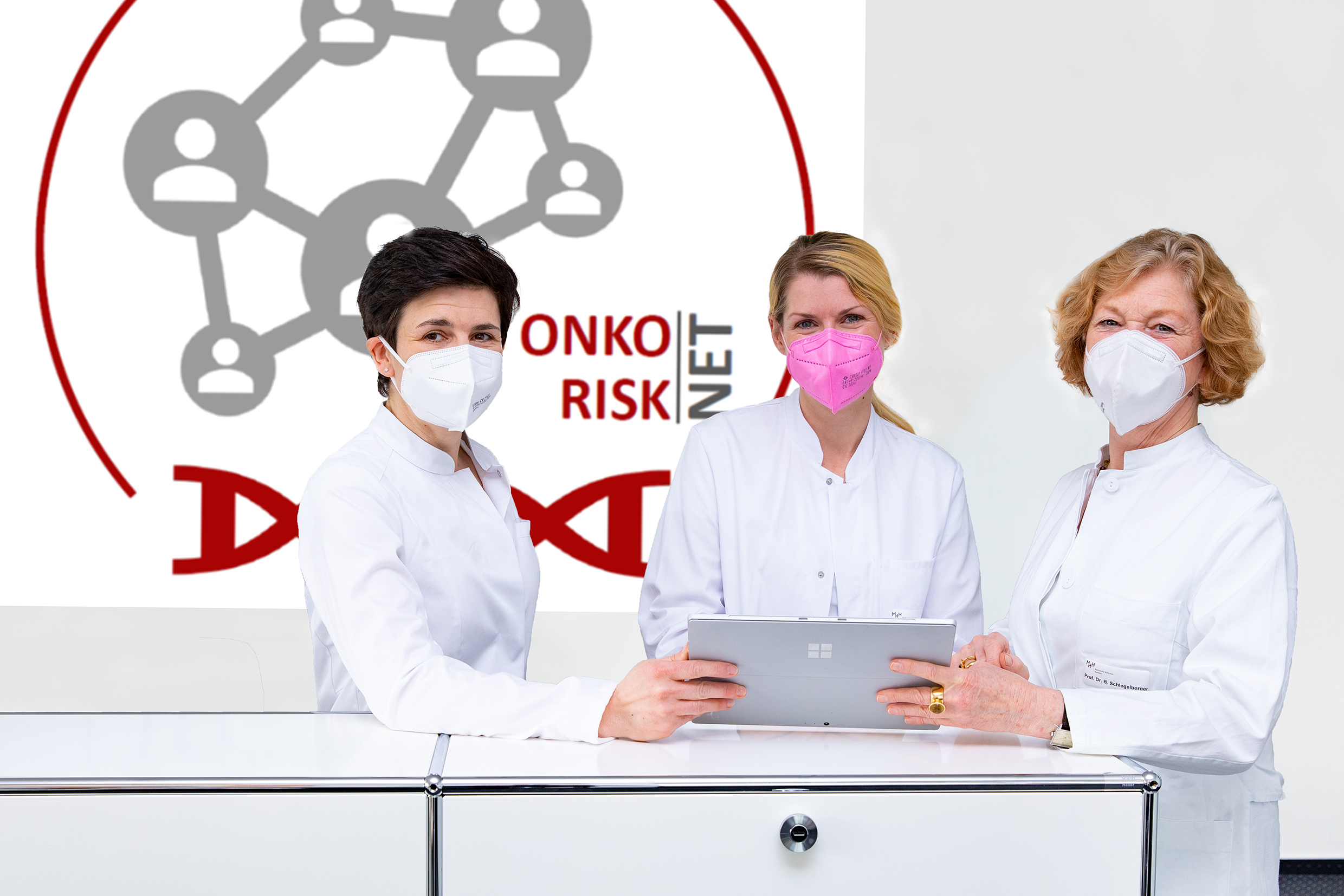 Status: 25 February 2021
When cancer runs in the family, the uncertainty is great. Hannover Medical School (MHH) wants to improve the care of those affected with a new approach. "To this end, we will launch the OnkoRisk NET project, which aims to offer human genetic counselling and diagnostics to those affected by a tumour risk syndrome across the board," says Professor Dr Brigitte Schlegelberger, head of the Institute of Human Genetics at the MHH. The Innovation Fund of the Joint Federal Committee is funding the project "OnkoRisk NET - Cooperation Network for Care Close to Home for Patients and Families with a Genetic Tumour Risk Syndrome" under the leadership of the MHH with around 2.5 million euros.
In Germany, almost half a million people develop cancer every year. At least five to ten percent of these tumour diseases have a hereditary cause and occur as a tumour risk syndrome. Responsible are disease-causing genetic changes that can be inherited within the family and lead to a familial accumulation of characteristic tumour diseases and diseases at a young age. Within the framework of genetic counselling and diagnostics, the diagnosis of a tumour risk syndrome can be confirmed. The diagnosis enables personalised prevention and therapy and the identification of other affected family members. In Germany, there is a lack of nationwide access to human genetic patient care for this purpose, especially in rural areas.
Patients and families benefit from the diagnosis
"We see a great need among cancer patients and their families to clarify a possible hereditary cause of the disease," says Dr Johanna Tecklenburg from the Institute of Human Genetics at the MHH, who initiated the project. "We also know from studies and from our own experience that patients benefit enormously from genetic counselling not only from preventive measures and therapy options, but also on a psychosocial level." Private lecturer Dr Anke Bergmann adds: "It was a matter close to our hearts to develop an innovative concept here, with which the care of patients and families with a tumour risk syndrome can be improved in close cooperation with oncologists on site."
Telemedicine and structured treatment pathways
The OnkoRisk NET project aims to create a cooperation network of practising oncologists and specialists in human genetics in the federal states of Lower Saxony and Saxony. With structured treatment paths, support in establishing indications and interpreting findings, and telemedical genetic counselling, access to genetic counselling, diagnostics and risk-adapted prevention for genetic tumour risk syndromes is to be secured in structurally weak regions.
"Hardly any other subject is currently experiencing such a rapid increase in technology, knowledge and importance as is the case in human genetics. This makes it all the more important to develop care concepts such as OnkoRiskNET that keep pace with this development and ensure comprehensive human genetics care in the future," says Professor Schlegelberger. The project will start in July 2021 and will be supported over four years with a total of around 2.5 million euros from the innovation fund of the Federal Joint Committee. In addition to the MHH Institute of Human Genetics, project participants include the Institute of Medical Genetics at the University Hospital Dresden, the Hanover University of Music, Drama and Media, the Lower Saxony and Saxony regional associations of the Professional Association of Haematologists and Oncologists and the AOK Lower Saxony.