RehAmpTT is a digital support service for medical professionals, affected persons and relatives in Ukrainian and German.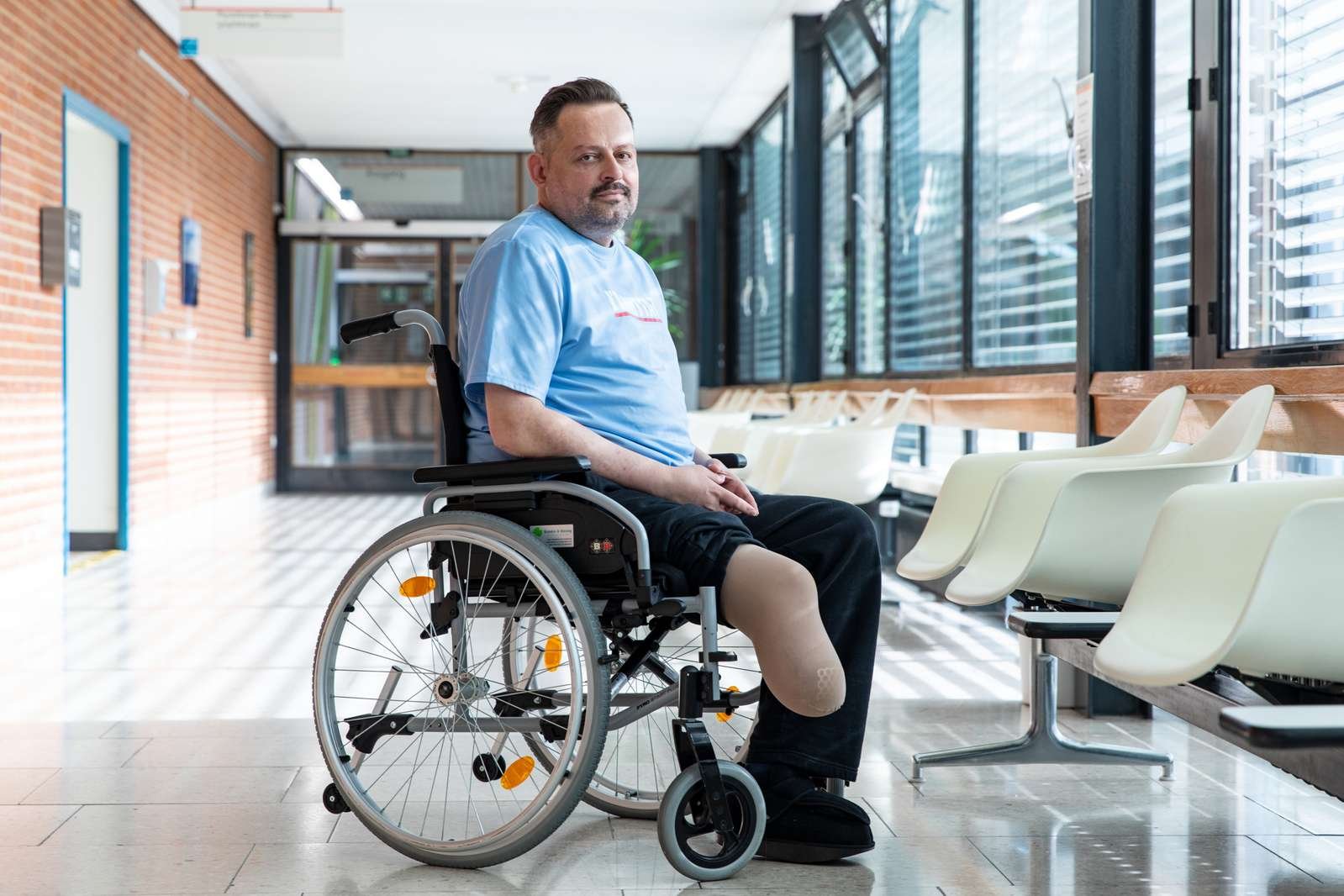 An amputation is extremely stressful for those affected; it fundamentally changes their lives. Nowhere is this more evident than in war zones: In Ukraine, tens of thousands of people have been injured since the war began, many of them losing limbs. Whether and how well people find their way back into life after an amputation depends heavily on rehabilitation. To support this process, the Clinic for Rehabilitation and Sports Medicine at Hannover Medical School (MHH) has developed the learning module RehAmpTT (Rehabilitation after Amputation. Teaching Tool). The tool is part of a project funded by the German Federal Ministry of Health (BMG) with approximately 120,000 euros for the structural improvement of rehabilitative care for amputees in Ukraine. The results of this project were summarized in a report and made available to the BMG for further use. The additionally developed learning module is aimed at medical professionals, affected persons and relatives in Ukraine. However, it can just as easily be used in German-speaking countries for the care of amputees. The online learning module is available in Ukrainian and German via the MHH learning platform for all interested parties.
Participation in social and professional life
"The rehabilitation process after an amputation can take months, sometimes even years," explains Dr. Christoph Egen, clinic manager at the Clinic for Rehabilitation and Sports Medicine. "The goal is always for the affected person to be able to participate in social and professional life to the best of their ability." Many professional groups and treatment areas are involved in rehabilitation. The closer and better they work together, the more successfully patients can be cared for. The RehAmpTT learning module is designed to help with this. An interdisciplinary team of experts from the MHH and two orthopedic technology companies filled this tool with content over a period of eight months. "It was very nice to observe how quickly the team came together. Across sectors and professional groups, it became clear that ethical values dominated here and particular interests took a back seat. A great experience with great output," notes Dr. Egen.
All steps of rehabilitation
The learning platform guides users step-by-step through the phases of rehabilitative care - from the time immediately after surgery to long-term care - and presents treatment techniques. Within each phase, users will find nine subcategories on topics such as "movement, strength and mobility," "assistive devices," "pain" and "residual limb care." "The tool certainly doesn't claim to be all-encompassing," says Dr. Egen, "but it answers all the important questions about care." There are also practical tips for those affected, such as instructions on how to cut bread, tie shoes and put on a bra with just one arm.
Topic with a new dimension
MHH Rehabilitation Medicine was already active in Ukraine in an advisory capacity before the war. "There was, of course, experience with rehabilitation after amputations there before the war of aggression by Russia, but current events have naturally given the issue a completely different dimension," explains Dr. Egen."The care of amputees will continue to occupy Ukraine for decades after the end of the war - simply because of the extensively mined areas."
Tool is also useful in German-speaking countries
Large rehabilitation centers are currently being built in Ukraine, but for many people these are far from their homes. "With the learning module, we want to bring our expertise to the area in an understandable way," explains Dr. Jörg Schiller, a member of the RehAmpTT team. The learning module is a simple, easy-to-use tool that can be valuable not only in Ukraine, but also in Germany and other German-speaking countries. In this country, there are around 65,000 people who have had to have a leg amputated for various reasons. In addition, there are numerous arm amputees. "Many general practitioners are unsure about dealing with amputee patients because they have little or no experience with them.This can unintentionally create a great distance," notes Dr. Schiller. The learning module can help to reduce this distance and improve rehabilitation.
RehAmpTT was developed in cooperation with the Department of Trauma Surgery, the MHH eLearning team at the Peter L. Reichertz Institute for Medical Informatics at TU-Braunschweig and MHH (PLRI), the orthopedic technology companies Brandes und Diesing OHG and John + Bamberg GmbH& Co. KG.
Access RehAmpTT in Ukrainian and German via: https://digitale-lehre-mhh.de
Text: Tina Götting