In May 2023, it was the second winner of the German Daycare Centre Award - but now it will have to cease operations in the medium term: There is not enough money for an urgently needed new building.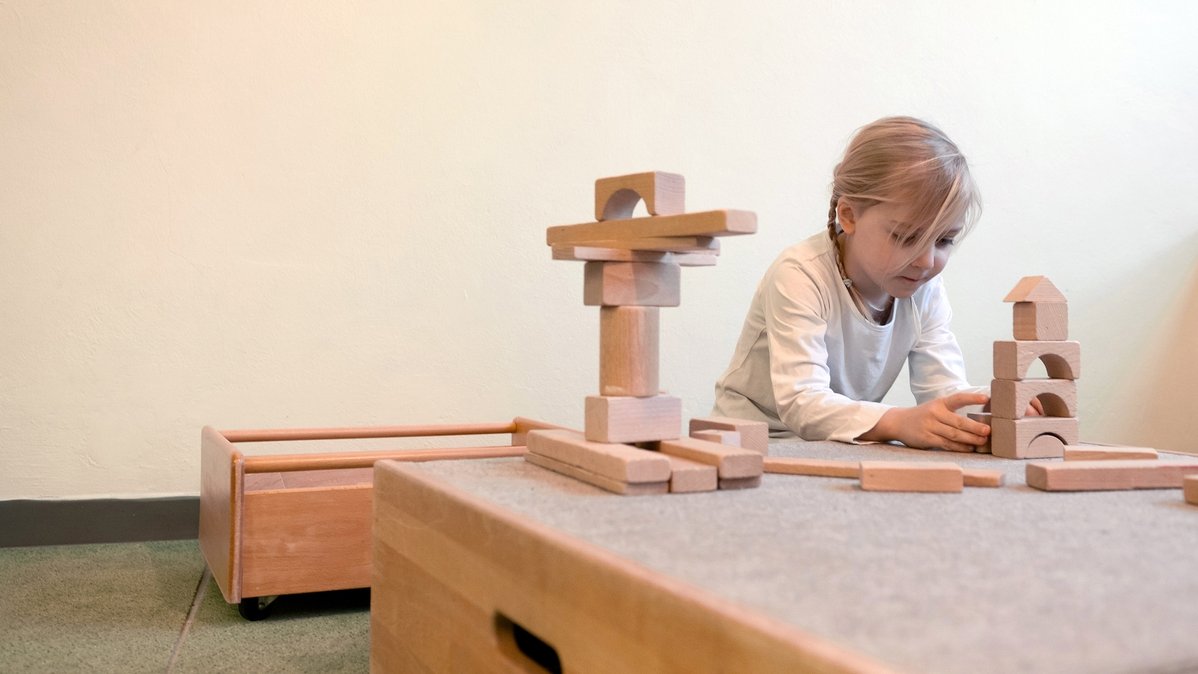 Children of nurses, doctors, researchers and other MHH employees are looked after at the Campuskinder daycare centre at Hannover Medical School. The facility won the German Daycare Centre Award with its flexible, needs-based services and modern educational concept. The flat-roofed building from the 1970s in which the daycare centre is housed stands in stark contrast to this. It is considered "dilapidated" - the term used by experts to describe a building structure that is more expensive to renovate than a new building.
MHH may not finance daycare centre from regular budget
Demolition is planned for 2025. However, it is still unclear who will bear the costs of around ten million euros for the new daycare centre. Public funding is only available for the 100 or so new places that are to be created as part of the new build. There are no plans to provide funding for the 189 existing places. And the support for the new places is also significantly lower than for other daycare centres because the company daycare centre only accepts children of MHH employees - who, however, would have to move to municipal daycare centres if it were closed.
"We find ourselves in an absolute dilemma here: in the competition for the brightest minds, MHH is currently also scoring points with its outstanding childcare provision," explains MHH Vice President Martina Saurin, who heads the Department of Business Management and Administration at MHH. "However, unlike a company that operates a company daycare centre for strategic personnel reasons, we as a state-run organisation cannot manage our budget freely. We receive investment funds earmarked for research, teaching and patient care. As childcare does not formally fall into any of these areas, we are not allowed to finance the construction project from the regular budget."
Donations advisory board founded
The prospects of additional funding for the new daycare centre are currently slim: the Lower Saxony Ministry of Science and Culture (MWK) believes that the city is responsible, which in turn points to empty coffers. Martin Fulst, head of the daycare centre, considers the MWK's stance to be short-sighted: "Yes, childcare is first and foremost the responsibility of the local authorities, and ten million euros is certainly a lot of money. But when millions are spent on medical equipment at the same time and the people who are supposed to use it are absent because they don't have suitable childcare, it becomes a paradox."
A number of personalities within MHH, as well as external advocates, share this opinion and are now involved in a specially established donor advisory board for the project. "Although it is unlikely that the total amount can be covered by donations alone, we already have 500,000 euros in the pot and every additional euro brings us a little closer to our goal," says Dr Eckhard Schenke, member of the Donations Advisory Board and Chairman of MHH plus Foundation. "Ultimately, however, it is important to emphasise that MHH is in a situation that it cannot overcome on its own."
Leading in childcare to date
MHH is a university with a maximum care hospital with a supra-regional catchment area. Its research focuses on transplantation and stem cell research/regenerative medicine, infection and immunity research as well as biomedical technology and implant research.
MHH employs 8,459 full-time staff. Of these, 2,891 employees have children under the age of 18. With 403 kindergarten and crèche places in three day-care centres, MHH is a leader among universities in Germany when it comes to childcare. With 189 places, the company daycare centre Campuskinder provides almost half of the places. Nevertheless, there are usually around 60 crèche and 30 kindergarten children on the waiting list for whom there is not yet a place. An additional 106 new places are therefore to be created as part of the new building.
Text: Annika Morchner