Germany-wide unique pilot project with external reporting system starts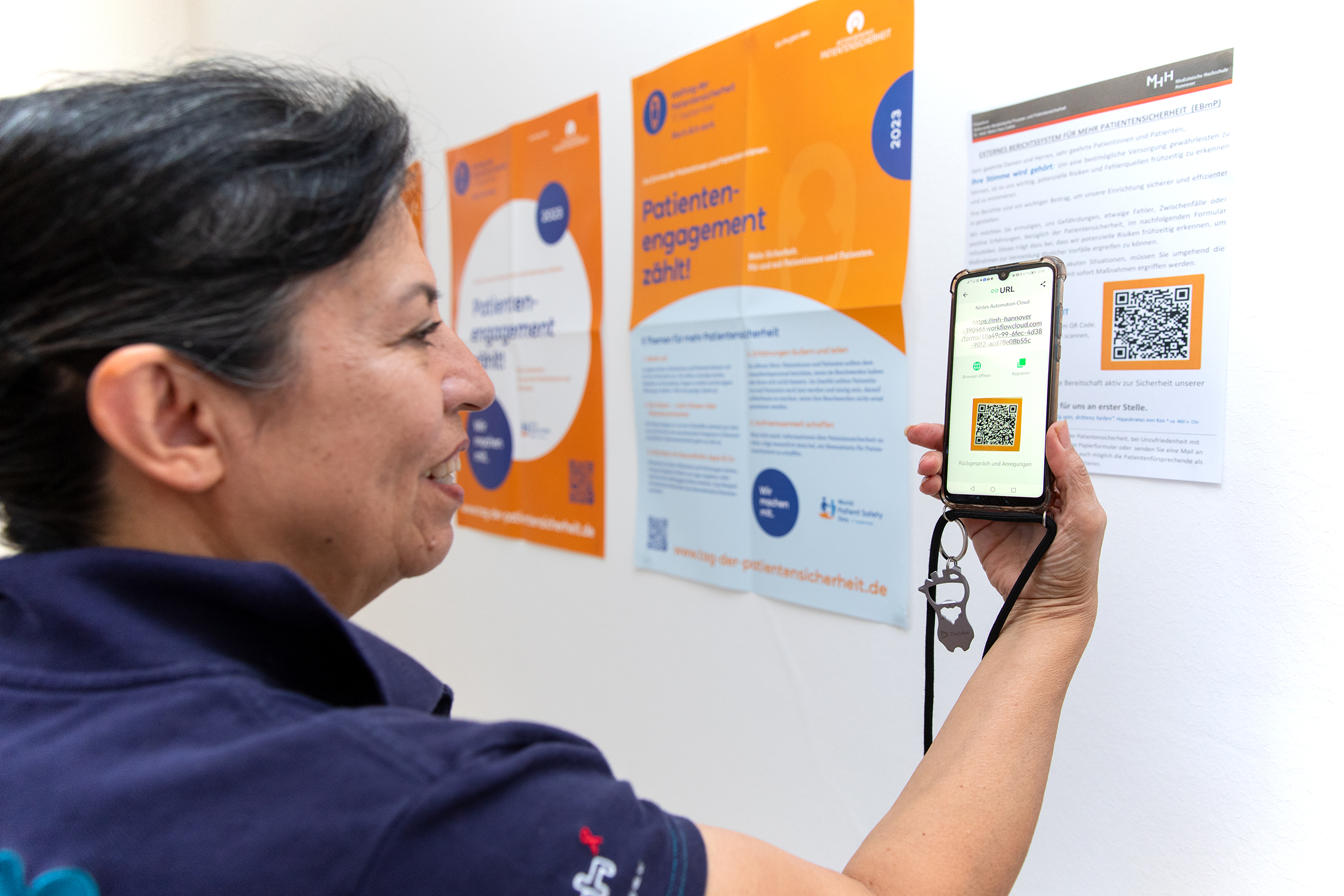 Hannover Medical School (MHH) is launching a pilot project for more patient safety in hospitals that is unique in Germany. "Patients, relatives or visitors can report safety concerns, errors, risks or incidents related to treatment in a confidential setting," explains Dr Maria Ines Cartes, Head of the Medical Process and Patient Safety Unit. This is an external reporting system for more patient safety (EBmP), where those concerned scan a QR code with their smartphone or a tablet to open a reporting form. The person reporting decides whether he or she wants to remain anonymous or receive a response. "With the new reporting system, the MHH wants to give its patients a voice for more patient safety," emphasises Dr Cartes.
Not only was the methodology developed for this system at the MHH, but the programming was also carried out. At the 17th annual conference "Patient Safety - Current Status 2023", Dr Cartes presented the reporting system on 7 September 2023 at the MHH, which the conference guests were also able to try out. On 15 September, staff from the Medical Process and Patient Safety Unit and from the Complaints Management Department at the MHH will inform patients and visitors about the new system. The one-year pilot phase will then begin. The results and empirical values will be presented at the 18th Patient Safety Conference on 12 September 2024.
A video explaining the new project can be found here.