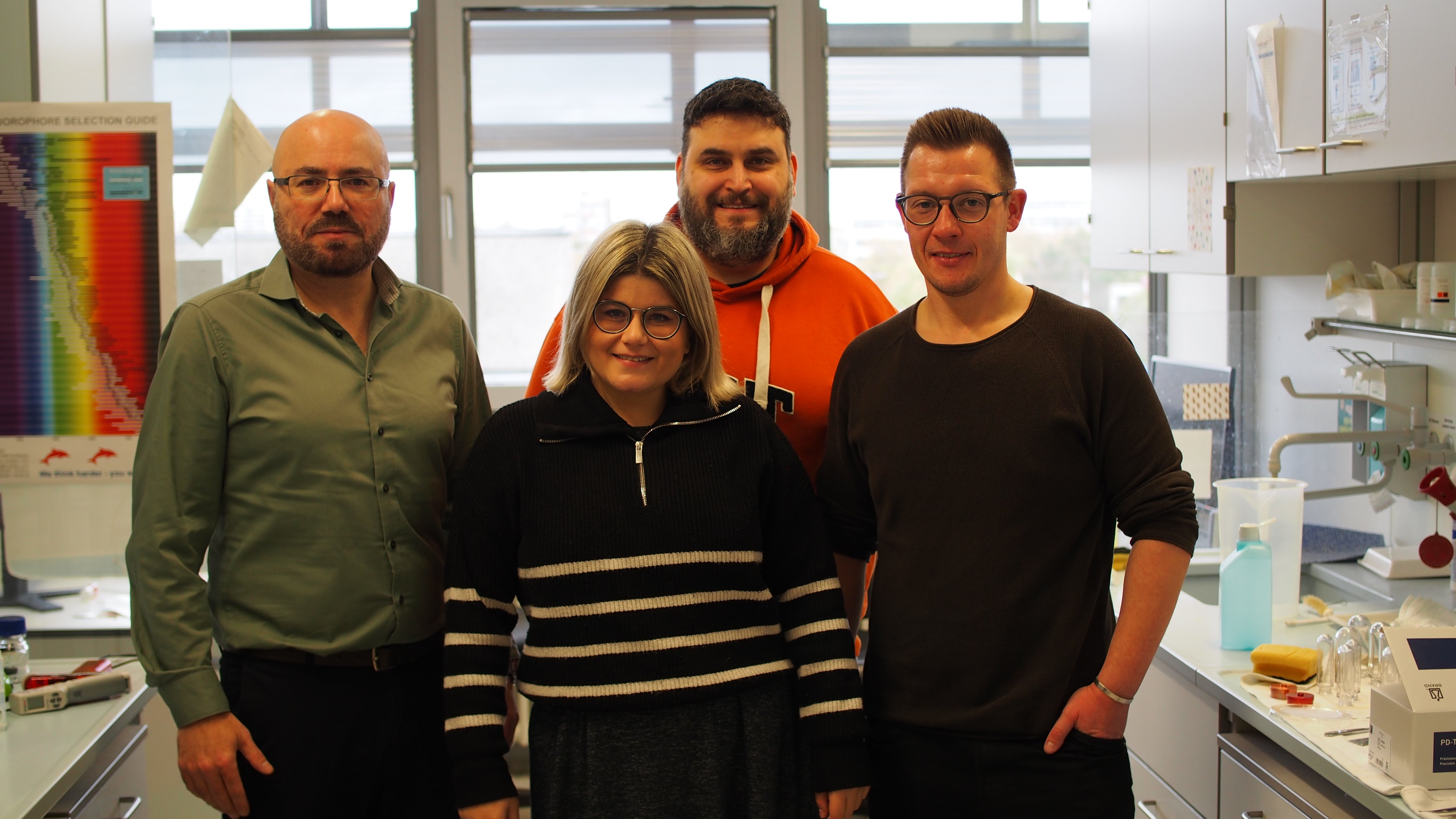 Prof. Dr. Georgios Tsiavaliaris
Institute for Biophysical Chemistry, OE4350
Hannover Medical School
Carl-Neuberg-Straße 1
30625 Hannover

Office: I3-02-1260
Phone: +49-511-532-8591
Fax: +49-511-532-5966
Email: tsiavaliaris.georgios@mh-hannover.de
Research Focus:
Our research focuses on elucidating the molecular mechanisms that underlie the interplay between myosin motors, the membrane-cytoskeleton systems and associated signaling pathways. This complex interplay, which results in the generation of forces and movements, plays a key role in almost all dynamic processes of cells including shape, growth, motility, and division. My research team is particularly interested in characterizing the molecular, kinetic, mechanistic, and functional properties of myosins with the overall goal to understand how the motors coordinate dynamic changes of the cytoskeleton, remodeling of membranes, and intracellular transport for providing polarity, tension, stability and adhesive properties to cells in a spatiotemporally controlled manner.
We follow an interdisciplinary approach that is based on a methodological framework combining protein biochemistry, quantitative cell biology, and biophysics applied to comparative in vitro and in vivo studies of various myosins including classes 1, 2, 5, 7, 9, 10, and 15.

Our investigations provide new and important insights into the mechanisms of myosin regulation, energetic coupling, mechanotransduction, targeting and cargo selection, crosstalk of the microtubule and actin cytoskeletons, and issues related to the pathophysiology of the proteins in cardiovascular, oncological or neuronal disorders.