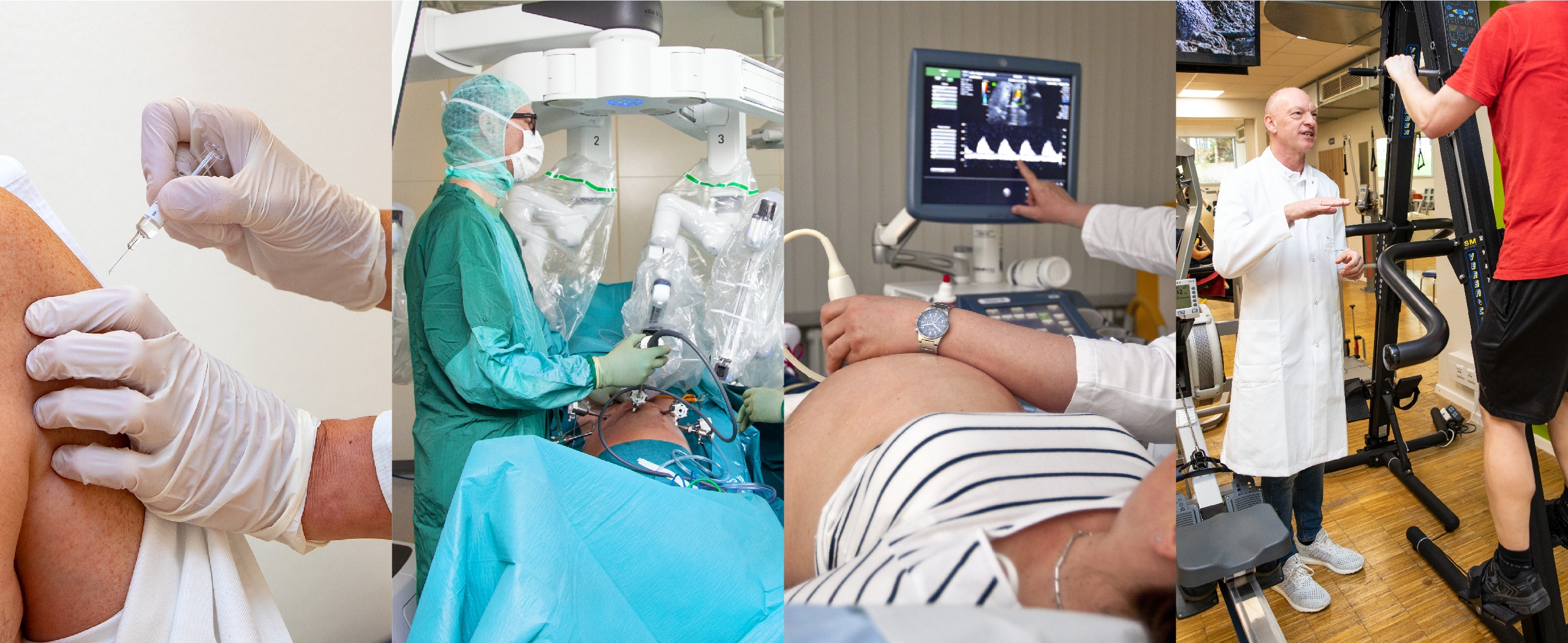 Welcome to the doctors portal
Here you will find information for your patients, about the clinics and institutes, further education and special services.
Special services
Opening hours of the MHH blood transfusion service:
Whole blood donations
Fr 07.00 – 09.00 Uhr
by appointment
Apheresis
Mo, Do, Fr 07.00 – 15.00 Uhr
Di, Mi 12.00 – 19.00 Uhr
by appointment

Autologous donations
by appointment
Location: Building K03, level S0
Further information is available here.
The outpatient department of the renal center includes the care of patients with very poor kidney function, polyclinic care for dialysis patients (HD and PD) and care for the center's kidney transplant patients.
Registration: Tel .: 0511 / 532-4003
As a central biobank, the HUB has set itself the goal of transferring the quality-assured sample collections of the MHH to the HUB. In addition to processing and storing biomaterials, HUB also offers DNA Isolation as a service. Inquiries about sample storage, sample processing and DNA isolation of biomaterials please contact: Prof. Dr. Thomas Illig (illig.thomas [at] mh-hannover.de - Tel. 0511/5350 8450) or Dr. Norman Klopp (klopp.norman [at] mh-hannover.de - Tel. 0511/5350 8452)
More information about the biobank can be found here.
There are many special cases in ENT medicine that you, as established ENT doctors, will rarely encounter or even never experience. In this situation, we offer you our cooperation and support: Take advantage of our experience and capacity, which we have accumulated in a large team as a university hospital. In case of doubt you are welcome to contact our responsible senior physicians.
Skull base surgery and diseases of the orbit
OA Dr. Rolf Salcher
tumor medicine
OA Dr. Martin Durisin
Nasal and Paranasal Sinus Diseases, Sleep Medicine and Allergology, Plastic Surgery
OA Dr. Stefan Stolle
Middle ear, trachea
OA PD Dr. Magnus Teschner, MBA
Please contact us in advance by mail for authentication, you will then receive the extension numbers. We look forward to working with you!

Allergy is a multifactorial disease that affects many fields of medicine. Often it is complicated and time-consuming to find the right contact person. Therefore, the Allergy Center of the Hannover Medical School was founded - in order to be able to offer you as a resident colleague or as a patient a common point of contact on the subject of allergy. At a glance, you can find out about our various test procedures and make outpatient and in-patient appointments.
Here you will find more information.
In the interdisciplinary transplantation outpatient clinic, patients are examined and treated before and after organ transplantation by a team of specialist and assistant physicians from the fields of general, visceral and transplantation surgery, gastroenterology and nephrology. This happens in close cooperation with the family doctors.
Further information is available here.
The clefts of the lips, jaw and palate are among the most common congenital malformations with birth rates of around 1: 500 births. The aim of our treatment is to achieve a normalization of appearance and function, and thus to create the conditions for an undisturbed development of the child.
More information on office hours is available here.
At the MHH, there are more than 10 interdisciplinary tumor conferences for the various tumor diseases in which an interdisciplinary team of experts creates a treatment concept for each individual patient. The aim is to achieve the best possible treatment outcome. Here you will find more information
The palliative care unit looks after patients who, due to their particularly complex medical and psychosocial situation, need to be accompanied by a specialized and multi-professional team. In particular patients of normal and intensive care units of the MHH, but also patients who can no longer be adequately provided at home, in nursing homes or in other hospitals can be admitted. The urgency of inpatient admission is decided by the medical director of the palliative care unit.
If you have any questions about admission to the palliative care unit, please feel free to contact us at the following telephone numbers:
+49 511 532-9415
+49 511 532-9414
The Perinatal Center of the Hannover Medical School (MHH) is characterized by a particularly close cooperation of obstetricians, neonatologists, pediatric surgeons, pediatric cardiologists, pediatric cardiologists, pediatric hepatologists and nephrologists, metabolism experts, human geneticists, neurosurgeons, oral and maxillofacial surgeons and pediatric anesthetists. All of these specialist disciplines are available on the grounds of the MHH.
The Rheumatism Center of Lower Saxony has established rheumatologists and physicians of other disciplines, the Hannover Medical School as well as acute and rehabilitation clinics with a rheumatological focus and other occupational groups active in rheumatological care. Thanks to its broad network, the regional cooperative Rheumatism Center Niedersachsen e.V. offers an excellent platform for developing and coordinating the development of a concept for the improvement of rheumatological care in Lower Saxony. Through close cooperation with rheumatologists in several projects, a broad network in Lower Saxony and the close connection to the Clinic for Immunology and Rheumatology of the MHH, the regional cooperative Rheumatism Center Niedersachsen eV offers an excellent platform, concepts for the improvement of rheumatological care in Lower Saxony develop and successfully implement.
According to the European definition, a disease is considered "rare" if it affects less than 5 in every 10,000 people. The care of people with rare diseases has for the
of the Hannover Medical School is of particular importance. A team of specialists treats areas of the brain, psyche, heart and skin.