Work group Dr. Nishanth Gopala Krishna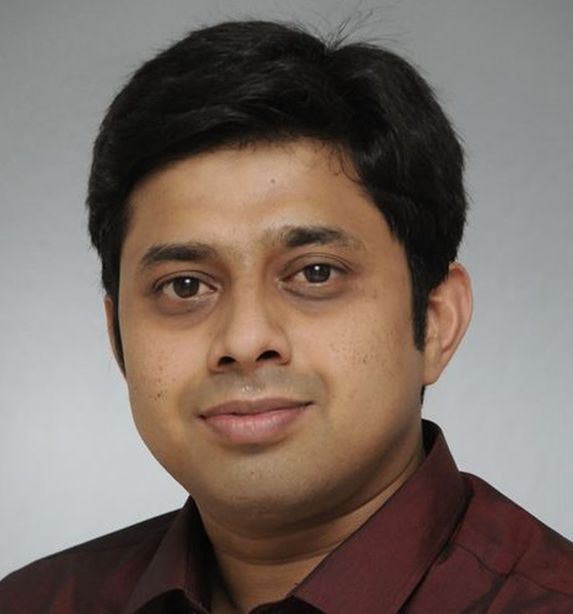 Malaria Immunology Group

Malaria is a life-threatening parasitic disease resulting in over 1 million deaths every year. The underlying mechanisms of protective immune response against malaria are yet to be completely understood. Our group Malaria Immunology, uses murine model of malaria along with novel and established approaches to dissect the signal transduction pathways regulating the inter and intracellular communication which modulate the disease outcome. Understanding the signal transduction cascade will aid us to uncover potential candidate molecules which can be used as therapeutic options in severe malaria in combination with anti-parasitic drugs.
These research projects are supported by grants of the German Research Foundation DFG (SFB 854).
Members of the Work Group Gopala Krishna
Most important publications:
Nishanth G, Schlüter D (2019). Blood-brain barrier in cerebral Malaria: Pathogenesis and therapeutic intervention. Trends Parasitol; 35(7):516-528.

Wang X, Mulas F, Yi W, Brunn A, Nishanth G, Just S, Waisman A, Brück W, Deckert M, Schlüter D (2019). OTUB1 inhibits CNS autoimmunity by preventing IFN-γ-induced hyperactivation of astrocytes. EMBO J; 15;38(10).

Schmid U, Stenzel W, Koschel J, Raptaki M, Wang X, Naumann M, Matuschewski K, Schlüter D* and Nishanth G* (2017). The deubiquitinating enzyme cylindromatosis dampens CD8+ T cell responses and is a critical factor for experimental cerebral malaria and blood–barrier damage. Front Immunol; 8:27. * shared senior authorship.

Nishanth G, Wolleschak D, Fahldieck C, Fischer T, Mullally A, Perner F, Schnöder TM, Just S, Heidel FH, Schlüter D (2017). Gain of function in Jak2V617F-positive T-cells. Leukemia; 31(4):1000-1003.

Just S, Nishanth G, Buchbinder JH, Wang X, Naumann M, Lavrik I, Schlüter D (2016) A20 curtails primary but augments secondary CD8+ T Cell responses in intracellular bacterial infection. Sci Rep 6:39796.

Wex K, Schmid U, Just S, Wang X, Wurm R , Naumann M , Schlüter D *, Nishanth G* (2015) Receptor-interacting protein kinase-2 inhibition by CYLD impairs antibacterial immune responses in Macrophages. Front Immunol 6:650. * shared senior authorship.

Wurm R, Just S, Wang X, Wex K, Schmid U, Blanchard N, Waisman A, Schild HJ, Deckert M, Naumann M, Schlüter D*, Nishanth G* (2015). Protective dendritic cell responses against listeriosis induced by the short form of the deubiquitinating enzyme CYLD are inhibited by full-length CYLD. Eur J Immunol; 45(5):1366-1376. * shared senior authorship.

Stoycheva D, Deiser K, Stärck L, Nishanth G, Schlüter D, Uckert W, Schüler T (2015) IFN-? regulates CD8+ memory T cell differentiation and survival in response to weak, but not strong, TCR signals. J Immunol. 194(2):553-559.

Nishanth G, Deckert M, Wex K, Massoumi R, Schweitzer K, Naumann M, Schlüter D (2013) CYLD enhances severe listeriosis by impairing IL-6/STAT3-dependent fibrin production. PLOS Pathogens 9:e1003455.

Wang X, Deckert M, Xuan NT, Nishanth G, Just S, Waisman A, Naumann M, Schlüter D (2013). Astrocytic A20 ameliorates experimental autoimmune encephalomyelitis by inhibiting NF-kappaB- and STAT1-dependent chemokine production in astrocytes. Acta Neuropathol; 126(5):711-724.