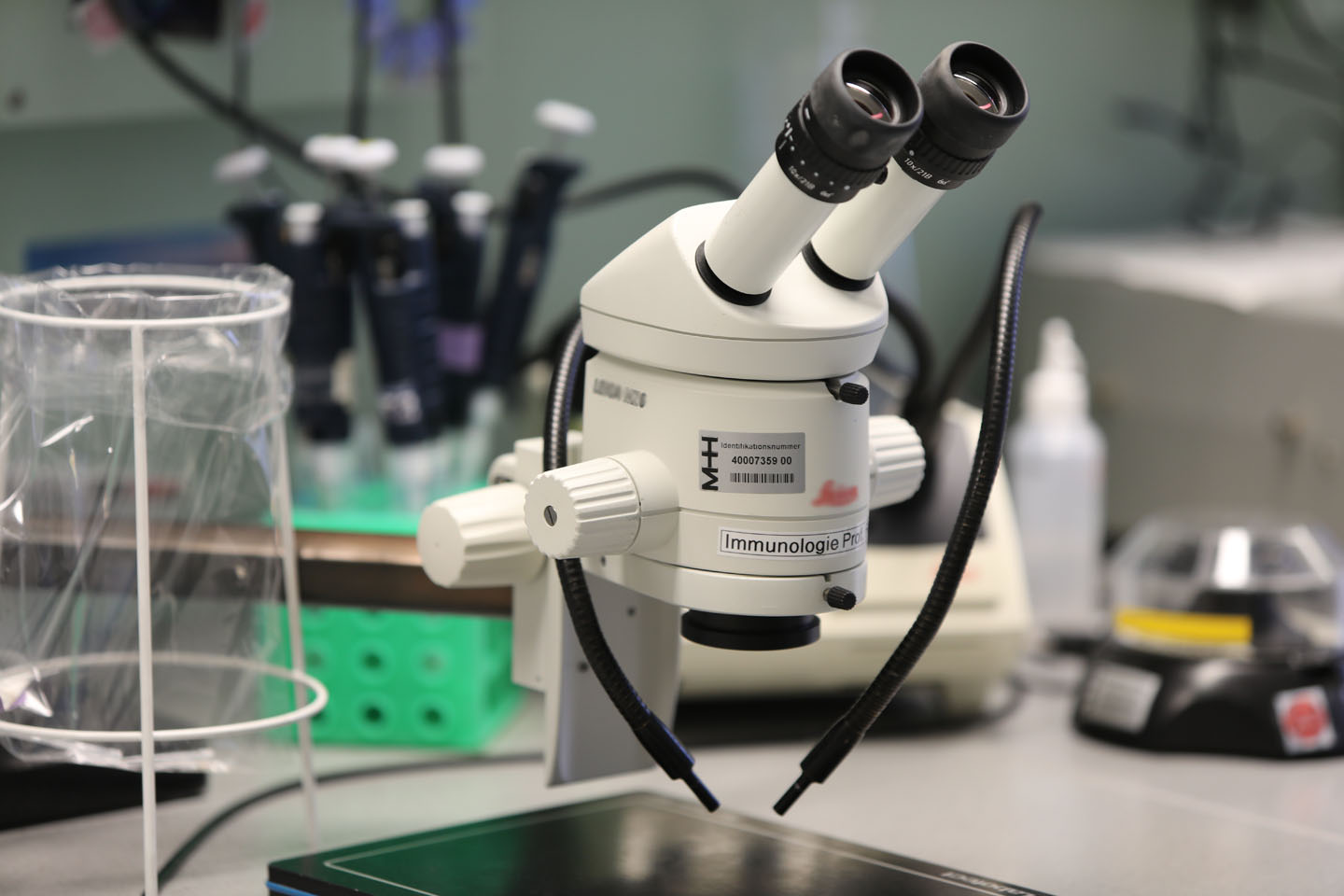 Welcome to the Institute of Immunology
On our homepage you will find detailed information on our research activities, team members, publications and more
Quick Access
Here, you find more information on
Start
At the Institute of Immunology...
... Prof. Dr. Reinhold Förster and his co-workers investigate the dynamic processes of the immune system during the immune response to pathogens. The main focus is on the function of chemokines and chemokine receptors for the space-time distribution of T-cells, B-cells and various kinds of dendritic cells. Processes of cellular differentiation, activation/suppression, as well as adhesion/communication, which are studied in vitro, but mainly in vivo with the help of mouse models, are also comprised.
In the year 2009, a Professorship for mucosal immunology was affiliated to the Institute. It is dedicated to the investigation of the intestinal immune system. Other research topics at the Institute of Immunology are the significance of CD155 (Dr. Günter Bernhardt), translational approaches for the avoidance of the Graft-versus-Host-disease (Prof. Dr. Christian Könecke), as well as unconventional T-cells such as FoxP3+ regulatory T-cells and gamma-delta T-cells (Prof. Dr. Immo Prinz).