Molecular pathology of cystic fibrosis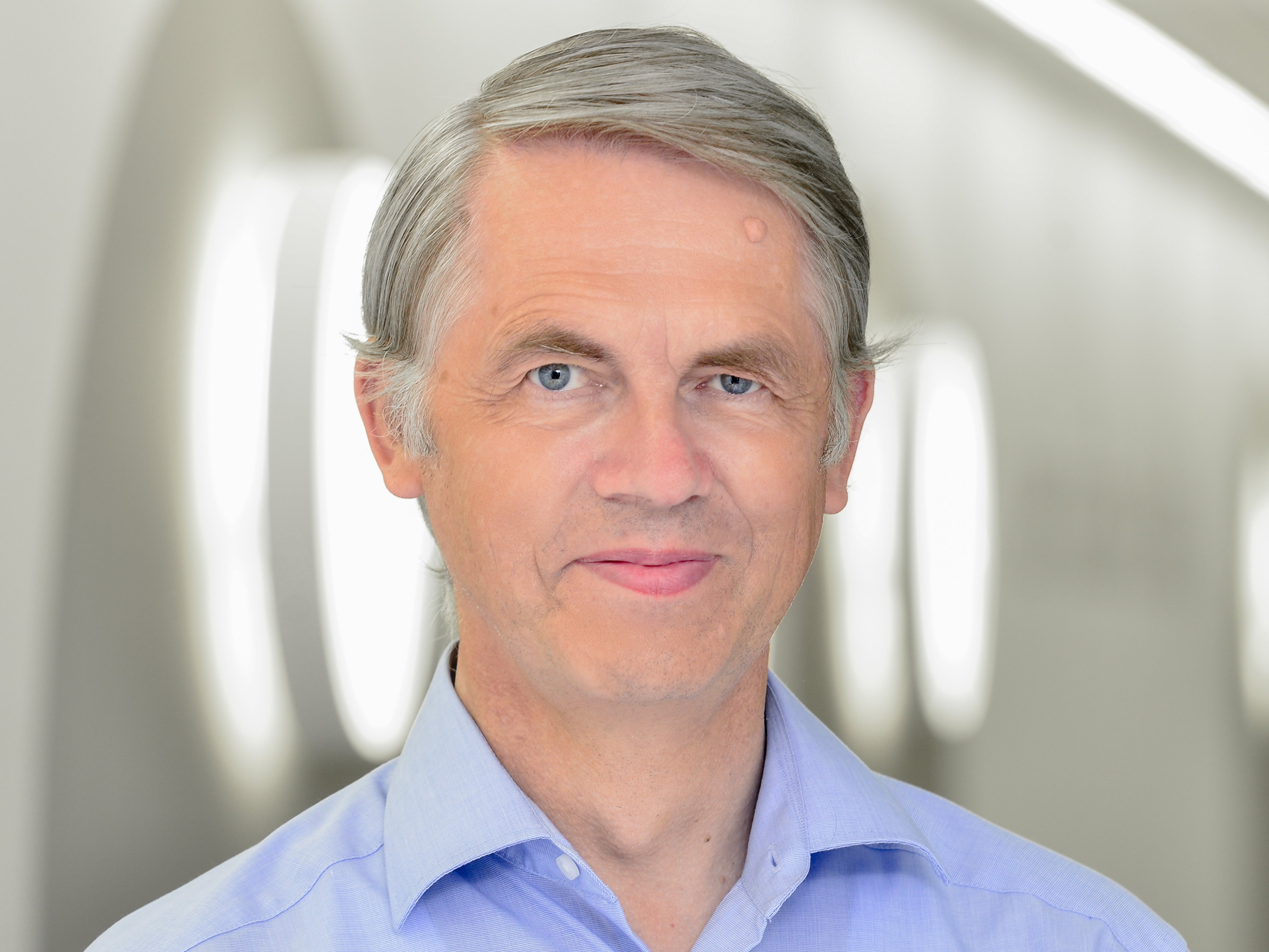 Prof. Dr. med. | Dr. rer. nat. Burkhard Tümmler
Research Group Leader
Hannover Medical School
Center Pediatrics and Adolescent Medicine
Clinic for Pediatric Pneumology, Allergology and Neonatology
OE 6710, Carl-Neuberg-Str. 1, 30625 Hanover
Phone: +49 511 532-2920
Email: Burkhard Tümmler
Autosomal recessive cystic fibrosis (CF) is a systemic disease of the exocrine epithelium that manifests primarily in the respiratory and gastrointestinal tracts. The clinical research group focuses on the genetics and infectiology of CF, the microbiome in the CF airways, microevolution of Pseudomonas aeruginosa in the CF lung, and new options for treatment of the basic defect and chronic infections.
The group was founded in 1983 at the Institute of Biophysical Chemistry of MHH and transferred to the clinical research group "Molecular pathology of cystic fibrosis" in 1992. During six years of funding by the German Research Foundation and the Max Planck Society, the clinical research group was initially based in the Center of Biochemistry of the MHH and the later Max Planck Institute for Experimental Endocrinology (now TwinCore) and moved into the new Pediatric Research Center immediately adjacent to the Children's Hospital in 1997, together with colleagues from the Department of Pediatric Hematology and Oncology. Since 1998, the clinical research group has been integrated into the Department of Pediatric Pulmonology. Over the past 40 years, the group has published over 300 primary publications on cystic fibrosis and pseudomonads. The group has become internationally known with patient-oriented studies of the basic CF defect in the European CF Twin and Sibling Study, studies of genome organization, microevolution, and population biology of Pseudomonas aeruginosa, and most recently with analyses of the airway microbiome in chronic lung disease.
Further information
Deutsches Zentrum für Lungenforschung DZL: Disease Area CF, Lungenmikrobiom, Zwillingsforschung
Deutsches Zentrum für Infektionsforschung (Partner: MHH, Fraunhofer ITEM, Universität Braunschweig, HZI)
DFG: SFB 900
MWK: Big Data (Partner: MHH, Leibniz Universität Hannover (LUH))
ECFS-CTN: European Cystic Fibrosis Society - Clinical Trials Network (coordinator: KU Leuven, Belgium)
German Center for Lung Research DZL: Disease Area CF, lung microbiome, twin research
German Center for Infection Research (partners: MHH, Fraunhofer ITEM, University of Braunschweig, HZI)
DFG: SFB 900
MWK: Big Data (Partners: MHH, Leibniz University Hanover (LUH))
German Research Foundation:
SFB 900 A2, Z1: Projects: Chronic Pseudomonas aeruginosa Infections in Cystic Fibrosis: Pathogen Microevolution and Host Genetic Predisposition
Central facility for high-throughput sequencing and bioinformatics
RESIST Cluster of Excellence Topic C2: Modulation of polymicrobial communities in chronic lung diseases
DFG standard procedure: CandActCFTR, a database of compounds that improves CFTR function in cystic fibrosis (PI: Frauke Stanke)
German Federal Ministry for Education and Research (BMBF):
DZL: Disease Areas Cystic Fibrosis
DZIF: Developing a rodent disease model for Pseudomonas aeruginosa infection in bronchiectasis for drug research
NWK:
Microbial metagenomics of chronic lung disease: Big Data mining to improve knowledge, diagnostics and patient care
Mukoviszidose eV: Pulmonary transplantation of macrophages as a cell-based approach to treat chronic infections in the CF lung (PI: Antje Munder)
Christiane Herzog Foundation
German Cystic Fibrosis Research Society
Thorsten Adams, Dr. rer. nat.
Chidiebere Awah
Christian Becker, Dr. med.
Tammy Bohn, PhD (HBRS), Dr.
Kerstin Böhm, Dipl. - Biochem.
Max Brauer
Stefanie Breitenstein, Dr. med.
Stephane Brezillon, Dr., PhD, European Doctorate
Inez Bronsveld, Dr., MD PhD, European Doctorate
Nikoletta Charizopoulou, Dr. rer. nat.
Philippe Chouvarine
Annette Demmer, Dr. rer. nat.
Sarah Dethlefsen, Dr.
Marie Dorda
Jennifer Ann Enzie, B.Sc.
Luis Fernandez, B.Sc.
Horst Flathmann, Dr. rer. nat.
Marlen Fuendling
Eva Maria Gonzalez Aguilo, B.Sc.
Peter Gudowius, Dr. med.
Bärbel Isenberg, Dr. rer. nat.
Mario Juhas, Dr. rer. nat.
Nanette Kälin, Dr. rer. nat.
Claudia Kiewitz, Dr. rer. nat.
Ernst – Wolfgang Kolbe, Dr. med. (HBRS)
Anna-Lisa Krieb
Vinod Kuma, Dr. rer. nat.
Ulrike Laabs
Heike Labenski (HBRS)
Karen Larbig, Dr. rer. nat.
Michael Larbig, Dr. med.
Anna – Silke Limpert, Dr. rer. nat.
Matricia Maren Losada
Mareen Mahnkopf
Samira Mielke
Gracia Morales, Dr., PhD
Jens Neugebauer, Dipl. Math.
Katarzyna Pinekowska
Oleg Reva, Prof. Dr.
Helga Riehn-Kopp
Margit Ritzka, Dr. rer. nat.
Ute Römling, Prof. Dr. rer. nat.
Prabhakar Salunkhe, Dr. rer. nat.
Benny Siebert
Franz von Götz, Dr. rer. nat.
Susanne von Pall de Tolna, Dr. rer. nat.
Balacz Toth, Dr. PhD
Siegbert Walter, Dr. med.
Christian Weinel, Dr. rer. nat.
Miryam Weinel, Dipl. – Biochem.
Lutz Wiehlmann, Dr.
Kristie Wrasman, B.Sc.
Dieco Würdemann, Dr. rer. nat.