Sarcoma Center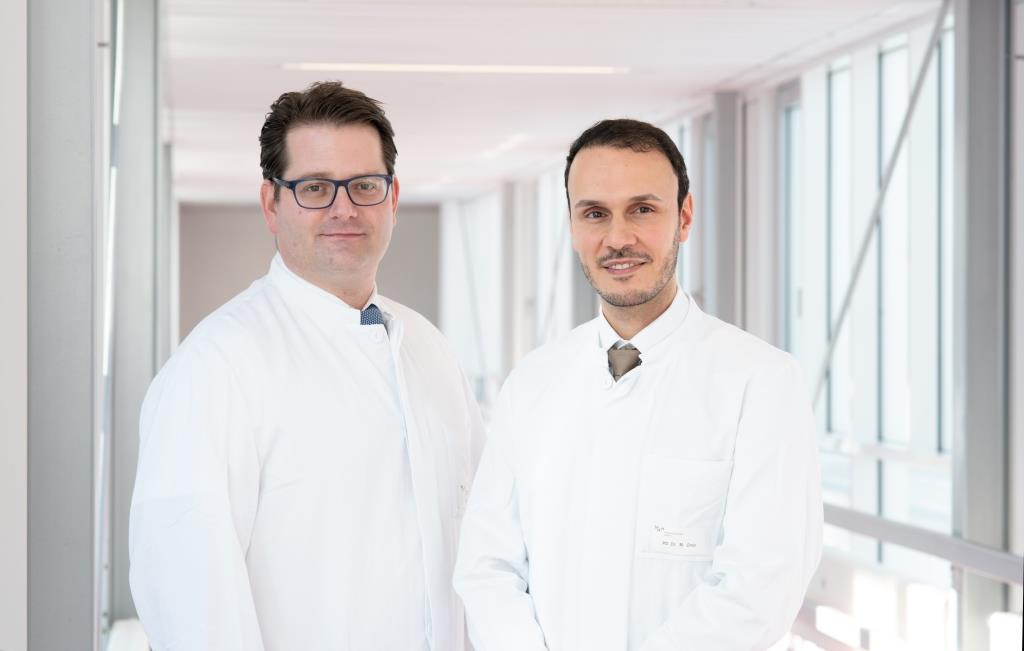 Medical direction: Prof. Dr. med. Mohamed Omar.
Coordinator: PD Dr. med. Philipp Ivanyi
Sarcomas are rare tumors that originate either from bone or from soft tissue such as muscle, connective or fatty tissue. The early detection and stage-appropriate treatment of these tumors has a long tradition at Hannover Medical School.
In our Sarcoma Center, various surgical departments work closely together with oncological, diagnostic and interventional departments. Thanks to state-of-the-art diagnostic and therapeutic procedures, therapy planning tailored to individual needs is possible. If you have findings that require clarification, you can present to one of our special consultation hours.

The center is certified by the German Cancer Society (DKG) and holds the distinction "Sarcoma Center with Recommendation of the German Cancer Society e.V.".
External medical colleagues are welcome to use the service of the established interdisciplinary tumor conference.
Please send imaging and a referral to:
Mrs. Heike Klingemann
Tel: 0511-532-5818
Fax: 0511-532-8082
E-mail: uch-team-tumor@mh-hannover.de

Documents for registration:
Services
Conventional Imaging
Nuclear imaging
CT/MRI-guided biopsy procedures
Pathological diagnostics
Human genetic diagnostics
Resecting procedures (musculoskeletal, visceral and thoracic sarcomas and metastases)
Tumor endoprosthetics
Reconstructive limb surgery
Plastic reconstructions
Drug system therapy
Multimodal therapies
Molecular therapies
Supportive therapies
Participation in registry studies
Participations in phase I-IV trials (sarcoma studies at MHH)
Psychooncology
Oncological nursing consultation
Multimodal pain therapy
Second opinions
Radiotherapy
Brachytherapy
Electrochemotherapy
Radiofrequency ablation
CT/MRI guided interventions
Isolated limb infusion
Follow-up examinations in the consultation hours
Initiation of follow-up treatments
Palliative medical treatments
Cooperation with self-help groups