Can nutritional supplements prevent serious diseases in newborns? BMBF supports project of MHH, RESIST and UKW with 1.9 million euros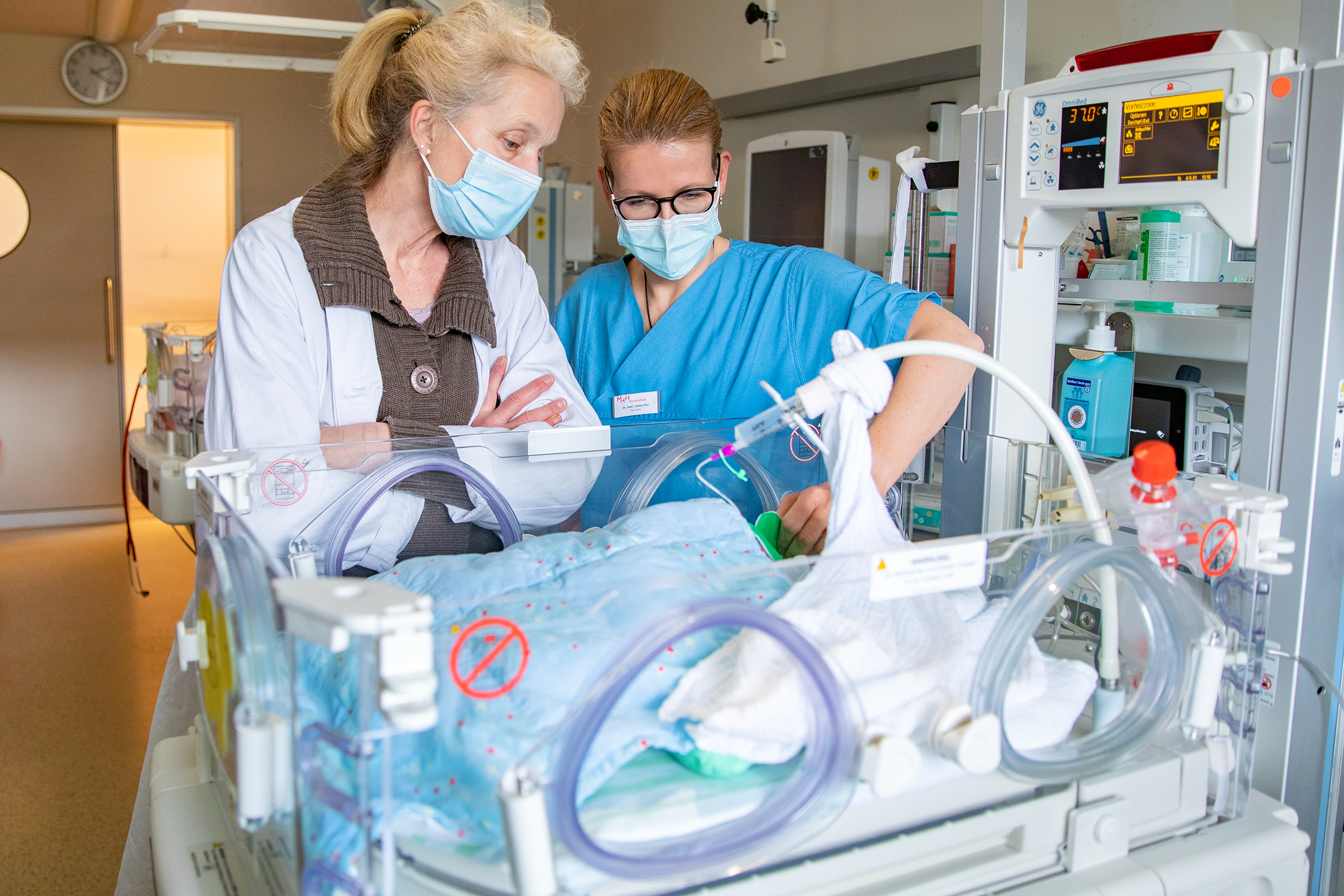 24.06.2022
Blood poisoning (sepsis) is life-threatening - especially for premature babies, as they can die from it within a few hours. In them, blood poisoning can also be the cause of years of increased susceptibility to other diseases. Since it is currently difficult to estimate which baby will actually develop sepsis, most of the premature babies (up to 85 percent) receive antibiotics as a precaution. These drugs can thus save lives, but they also have disadvantages such as the spread of antibiotic resistance or a disturbance of the intestinal flora. The latter can lead to chronic inflammatory diseases, allergies, obesity and diabetes in the long term.

A team led by scientist Professor Dr Dorothee Viemann, Hannover Medical School (MHH) and Cluster of Excellence RESIST as well as University Hospital Würzburg (UKW), and clinician PD Dr Sabine Pirr (MHH) is now investigating in the PROSPER research project whether a specific nutritional supplement can protect premature babies from blood poisoning. The Federal Ministry of Education and Research (BMBF) is supporting this project with around 1.9 million euros.

Alarmins could be the key
Professor Viemann and PD Dr. Sabine Pirr had previously discovered that so-called alarmins positively influence the development of the intestinal flora and the immune system after birth. These proteins are found in high quantities in breast milk. "The risk of sepsis increases significantly if premature babies lack alarmin S100A8/A9," says Professor Viemann. The PROSPER project (Prevention of Sepsis by personalised nutritional S100A8/A9 supplementation to vulnerable neonates) now aims to show that nutritional supplementation with S100A8/A9 protects premature babies from sepsis who have low levels of this alarmin.

In PROSPER, experts from the MHH, the University Hospital Würzburg, the Institute of Immunology at the University of Münster and the Experimental and Clinical Research Center (ECRC), a common institution of the Max Delbrück Center for Molecular Medicine und the Charité – Universitätsmedizin Berlin, are working together. It is intended to create the conditions for conducting a subsequent clinical trial and is thus an example of the step-by-step translation of basic research into clinical application.

RESIST - Research for the Weakest
In the Cluster of Excellence RESIST (Resolving Infection Susceptibility), led by the MHH, more than 50 research teams from six partner institutions are working towards one goal: they want to make it possible for particularly vulnerable people to be better protected against infections, for example newborns. RESIST includes doctors working in the clinic who are very familiar with the patients' situation, as well as basic scientists who research pathogens and their interaction with the immune system down to the smallest detail. RESIST spokesperson is Professor Dr. Thomas Schulz, head of the MHH Institute of Virology. RESIST is funded by the German Research Foundation (DFG). For more information about the RESIST Cluster of Excellence, visit the homepage www.RESIST-cluster.de.

SERVICE:
For further information, please contact Professor Dr Dorothee Viemann, viemann.dorothee@mh-hannover.de or viemann_d@ukw.de.