GBN publishes key figures for 2019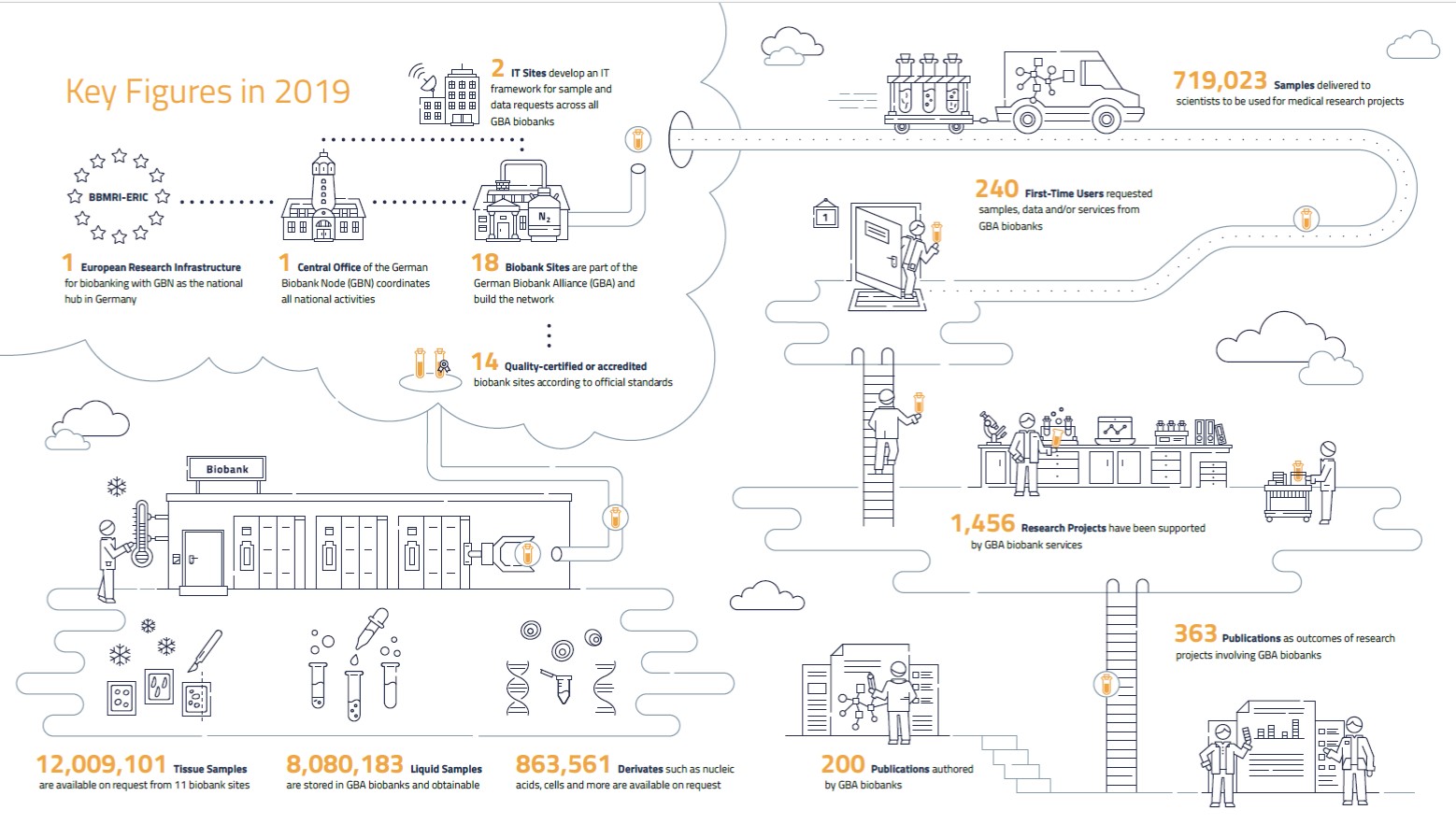 The key figures of the 18 German Biobank Alliance (GBA) biobanks – including the Hannover Unified Biobank (HUB) – were published by the German Biobank Node (GBN).
In total, 12.009.101 available tissue specimen, 8.080.183 liquid samples and 1.456 supporting research projects were ascertained by the GBN as key figures of the GBA for 2019.
The infographic shows the GBA network and the journey of a biosample from the biobank to the researching scientists.