Minister Spahn visits the CRC Hannover and the biobank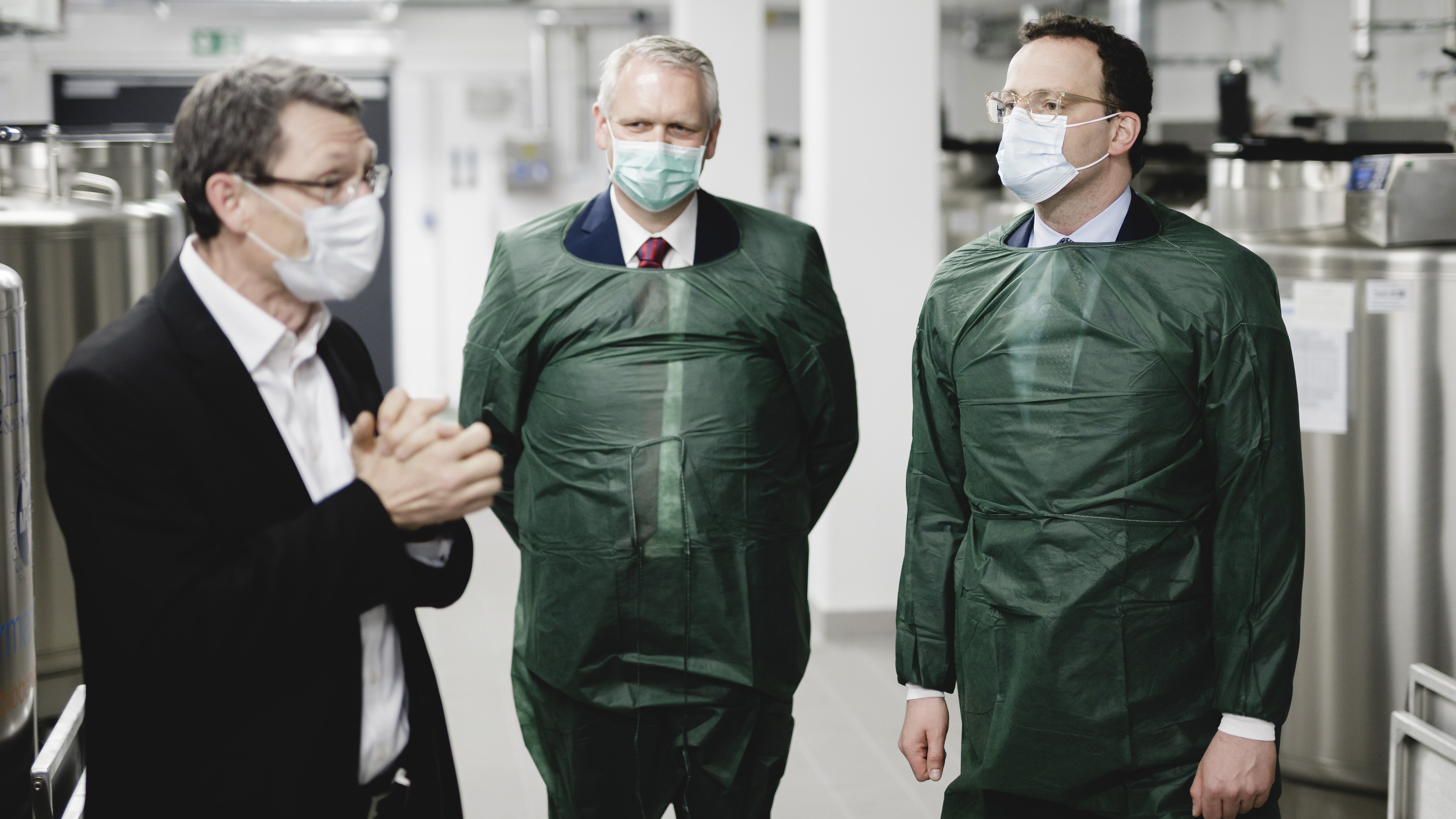 Federal Health Minister Jens Spahn (CDU) has visited the CRC Hannover and the central biobank of the MHH, the Hannover Unified Biobank (HUB) on Tuesday, April 28, 2020. He was accompanied by Minister President of Lower Saxony Stephan Weil (SPD), Minister of Science and Culture of Lower Saxony Björn Thümler (CDU) and Minister of Social Affairs of Lower Saxony Carola Reimann (SPD). Minister Spahn got informed about the current status of the new corona virus SARS-CoV-2 research, especially about possible vaccines and medication.
The HUB is a central infrastructure in SARS-CoV-2 research in Hannover and was part of the round tour. In the course of this, the politicians visited the biospecimen storage of the HUB and talked to Prof. Dr. Thomas Illig. The HUB is currently establishing a COVID-19 cohort with 1000 patients and control groups. Additionally, Prof. Dr. Thomas Illig and Prof. Dr. Jörg Vehreschild from Cologne lead the efforts to establish a national platform and biobank for SARS-CoV-2 with the help of the German Centers for Health Research.
Minister Spahn spoke sanguinely afterwards: "The excellent scientist working here are well connected nationally as well as internationally and contribute daily to the expansion of knowledge." He said there were many promising studies and many questions around the virus were already answered, but the timeline for the release of vaccines or medications were unforeseeable.