Fighting cancer: CAN.HEAL aims to advance prevention, diagnosis and treatment of cancer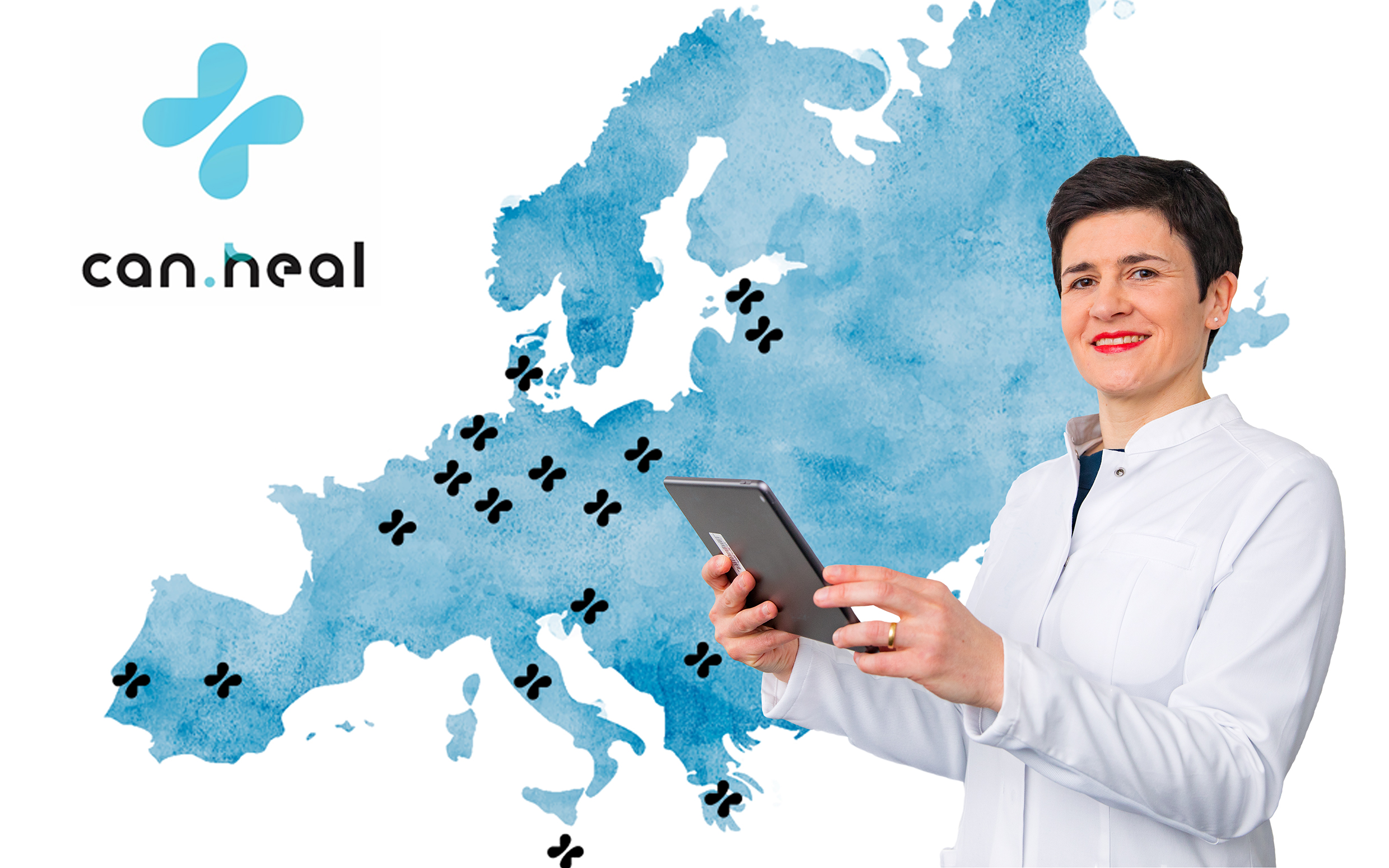 18.01.2023

In 2020 alone, 2.7 million people in the European Union (EU) were diagnosed with cancer. Another 1.3 million people died of cancer, including more than 2,000 young people. To date, not everyone in the EU has equal access to innovative cancer prevention and treatment. For this reason, the EU project CAN.HEAL, which is part of the European Plan for the Control of Cancer (EBCP), was launched. CAN.HEAL aims to expand the available innovations in cancer prevention, diagnosis and treatment in the Member States in order to improve care for all patients in the EU. The project focuses on measures of personalized medicine. Genomics is an important cornerstone for this.

PD Dr. Anke Katharina Bergmann, Institute of Human Genetics and scientist at the Comprehensive Cancer Center (CCC) of the Hannover Medical School (MHH) takes over the leadership of the EU project, together with the Institute for Health Sciensano from Belgium and the Italian National Oncology Network (Alliance Against Cancer (ACC)). In total, organisations from 17 European countries have joined forces. The European Commission is funding the project with 7.5 million euros.
Genomics for public health
"Our aim is to open up new perspectives for personalized risk assessment and targeted cancer prevention. Here, genomics has become increasingly important in cancer medicine," explains private lecturer Bergmann, who heads the genomics division within the EU project. Cancer prevention has great potential, based on specific individual genetic profiles, to provide an even better indication of an individual's susceptibility to the development of a particular type of cancer. "The latest technologies make it possible to summarize genetic data in a single numerical quantity, the so-called polygenic risk score. It reflects the disease risk of a person," explains PD Dr. Bergmann. Another focus is on the evaluation of telemedicine genetic counseling strategies in order to improve access to human genetic counseling. Particularly in rural areas, there is a lack of comprehensive access.
Personalised cancer diagnosis and treatment
With the help of advanced sequencing technologies and modern analytical methods, individual molecular cancer profiles can now be created. They provide information about the specific characteristics of a cancer. The aim in the field of cancer diagnosis and subsequent treatment is to share the data of cancer profiles from specialised centers. This would allow identical therapeutic approaches to be applied across the EU to patients with similar cancer profiles. The project builds on the findings from comprehensive genomic projects. In addition, various decision aids and tools for early detection, diagnosis and treatment are evaluated, such as the Molecular Tumor Board, which is used for interdisciplinary treatment decisions in particularly severe cancer cases.
Strong concentration
"Transnational, interdisciplinary cooperation is crucial for the success of the project," emphasizes PD Dr. Bergmann. "In various practical application projects in the fields of genomics, diagnostics, prevention and treatment, we want to test what works, is clinically practicable and makes sense." CAN.HEAL is also dedicated to ethical and legal issues. A further focus is on training and education to raise awareness of the importance of genomics in healthcare professionals, patients and the general public. The aim of the project is to develop recommendations for initiatives in the EU health systems.