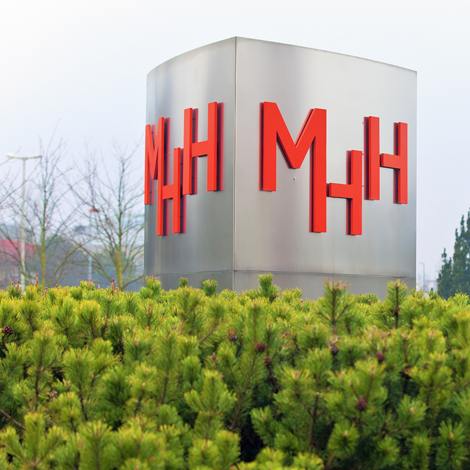 Professorial Appointments
Professorial appointments make a substantial contribution to ensuring quality and profile formation in higher-education institutions, and have a lasting influence on the focus of research and teaching there.
At the same time, appointment procedures for professorships are the most important instrument in reducing the under-representation of women in leadership roles and in executing the equality mandate set out in the German Basic Law and the Lower Saxony Higher Education Act (NHG).
In professorial appointments, the governing body (Presidium) of Hannover Medical School (MHH) places particular emphasis on strengthening priority research areas at this institution. The intention is that the best-possible candidates, from both Germany and abroad, are recruited in order to strengthen the School's national and international competitiveness. Depending on the subject matter of the professorship, other aspects of MHH's services and performance (from the areas of teaching, healthcare, leadership skills, technology transfer and knowledge transfer) are of great importance when selecting suitable candidates.
Contact information
Dr. Sabine Barlach
OE 9100
Hannover Medical School
Carl-Neuberg-Str. 1
30625 Hannover
Phone:+49 (0) 511 532 6012
Fax: +49(0) 511 532 6003